Hey guys,
Last night my computer became infected with XP Antivirus Pro. After following removal instructions on this site, and various others, I
think
that I successfully removed the virus. But, I still have a ton of spyware and malware on my computer. Every time I run Adaware and my Norton virus scan, the same problems show up (even though they were suposedly fixed on the previous scan).
There are 5 registry keys that show up as infected: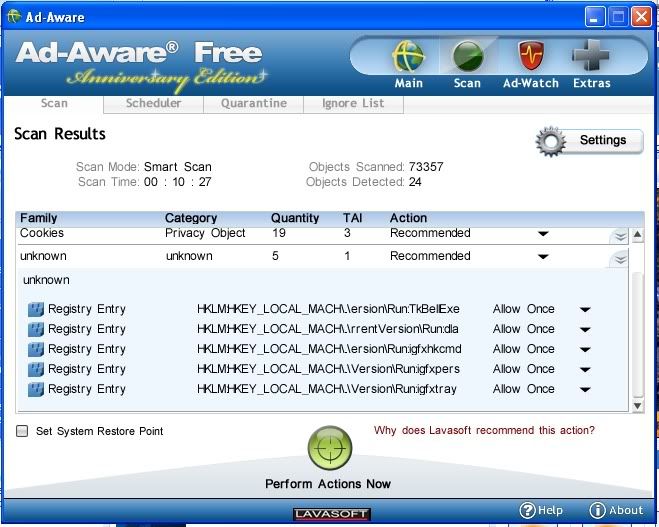 Last time I ran Adaware, I quarentined these reg. keys, but clearly it didn't solve the issue. Is it safe to remove those reg. keys using Adaware?
Also, when I Google something and click on a link, it redirects me to another website (clearly spyware). Adaware hasn't fixed this problem. I just checked my website history and there are about 100 websites listed that I have never been too (and these are just the a's):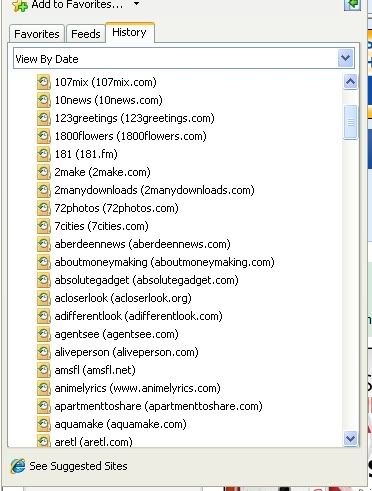 Basically, I need to know what I can do with the infected registry keys, and if anything can be done to get the spyware out so I can click on links in Google.
Thanks!