Hi, nice to meet you all
Recently, my MSN messenger is hacked/hijacked whereby a lot of unknown users with random email keep sending me spam messages and request to add me.
I have changed my hotmail passwords but can't help.
I have no idea how to block them. Please help. Thanks.
Print screens below are shown to explain my issue:
Pls note that there are so many unknown users are adding me at the taskbar below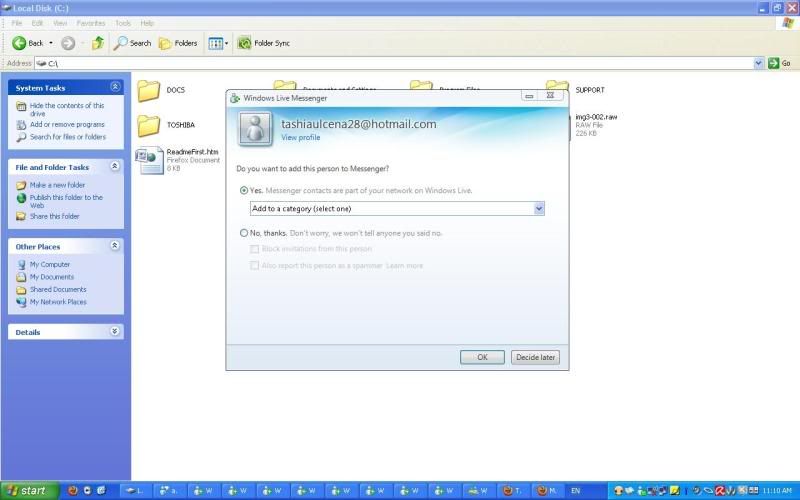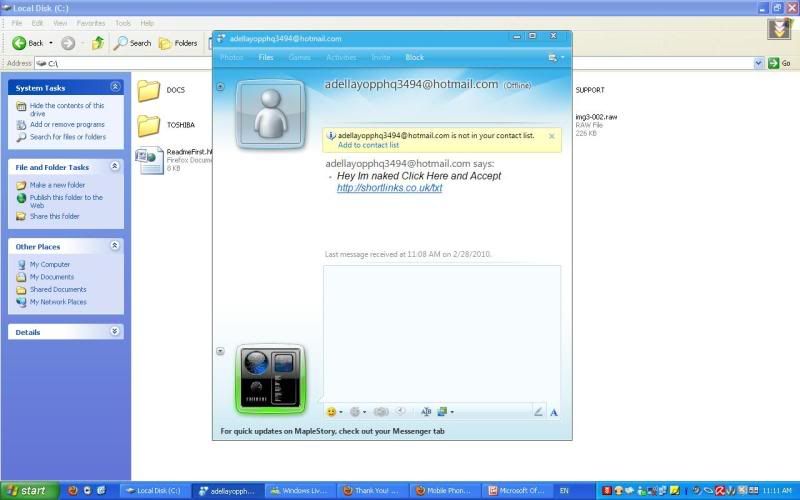 Edited by gibby_G, 27 February 2010 - 11:52 PM.