I was browsing a lot of websites, all day, then just a few minutes ago, i minimized my window and noticed this strange thing i've never seen before, i have no idea how long it had been there or when it had popped up....
I use the latest version of google chrome...
When i click the Install RegCure link on the window shown in this picture it says it is not supported with 64 bit version of vista which is what i have.
what should i do? I do appologize for posting here, if there is a certain forum which i should have gone to rather than here... just let me know.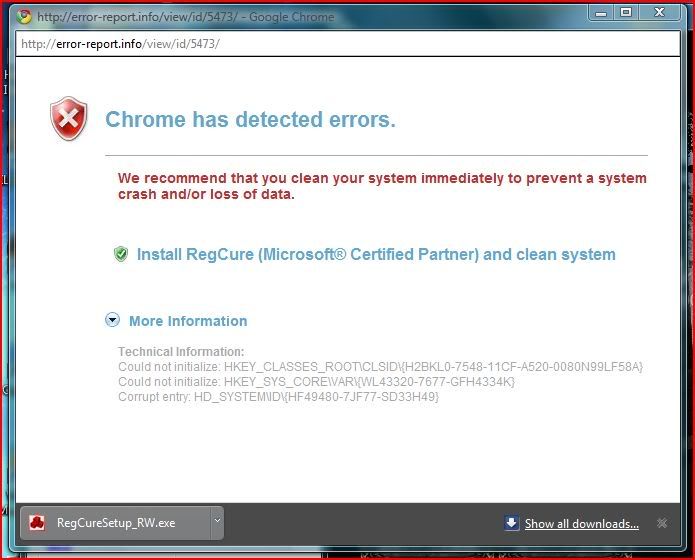 Edited by Rich7, 15 February 2010 - 09:13 PM.