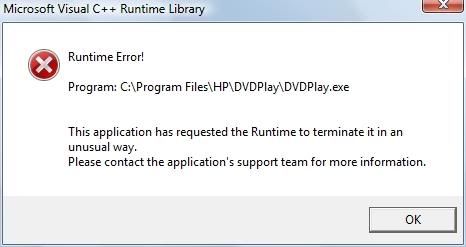 This is a friends computer that he purchased from a family member with no install or repair cd...
This error has just occurred within the last few days, and only occurs when trying to use his dvd player.
He has Norton 2010, and we have tried scanning with Malwarebytes also, thinking it could be some sort of virus...
We have uninstalled and reinstalled the Microsoft Visual runtime, as well as the last few updates, uninstalling the dvd player,rebooting and letting windows install it, all with no luck...
Any ideas are always appreciated, as the advice here is second to none....