Hey guys,
My OS is Windows XP Pro. The computer with the problem is a Dell Precision 360 Desktop.
This is the problem I'm having: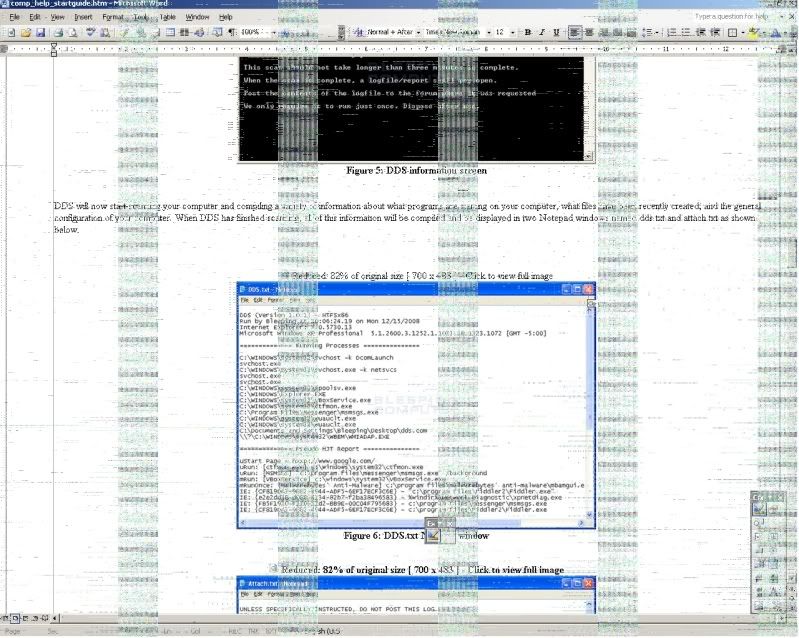 It happened just a few days after downloading and installing a new screensaver. Everything seemed fine at first, but then after a few days I started getting this distorted "prison" bar thing flickering on my screen. I removed and deleted the screensaver program, but the problem with the screen has since remained.
The severity of the problem on my screen varies from barely noticeable artifacts, to the bars like seen above, to a thick pixelated haze that distorts the entire screen. Sometimes it gets so bad I have to restart the computer because I just can't see what I'm doing anymore.
A few times during startup, before the windows screen, I have gotten a black screen with about 5 - 10 rows of multi-colored characters. The characters range from letters to numbers to symbols like arrows and other things. The characters are one color while the immediate square of space behind it is another color. It's difficult to accurately describe... I've tried getting a screenshot, but so far no dice. I've been having this issue for about 3-4 weeks now.
Here's what I've tried so far to fix the problem:
1. Checked the monitor connection to ensure it wasn't loose
2. Checked the pins on end of monitor cable for any damage
3. Replaced monitor with the working monitor of another computer (distortion remained even on new monitor)
4. Plugged in a second monitor into second monitor port (distortion then showed on BOTH screens)
5. Re-installed display driver
6. Ran a registry repair tool that fixed about 463 things within the registry
7. Changed the Hz for monitor in display settings (this at first actually cleared it up, but the problem returned later - and now doing it tends to just make it worse)
None of these things worked, unfortunately. I'm suspecting that screensaver did some damage because it is the only thing I've really installed recently and the problem started almost immediately after.
I previously posted this on Bleeping Computer's "Am I Infected?" Forum and we pretty much ruled out any kind of malware issue. That's when it was recommended to post my problem here and see what your take on it was.
If you'd like to review what happened during that trouble shoot you should be able to access it from this link:
Screen Distortion Old Thread
I really just want to know what's causing the screen distortion and, if possible, how to fix it. I know you guys are busy, so I will patiently wait by for a response. Any help you can offer will be greatly appreciated.
If you have any questions of me, feel free to ask.
All the best.