Hi guys,
Hopefully I'm posting this in the right place. This is my first time to Bleeping Computer, but I'll try to be clear and to the point with my issue.
My OS is Windows XP Pro
This is the problem I'm having: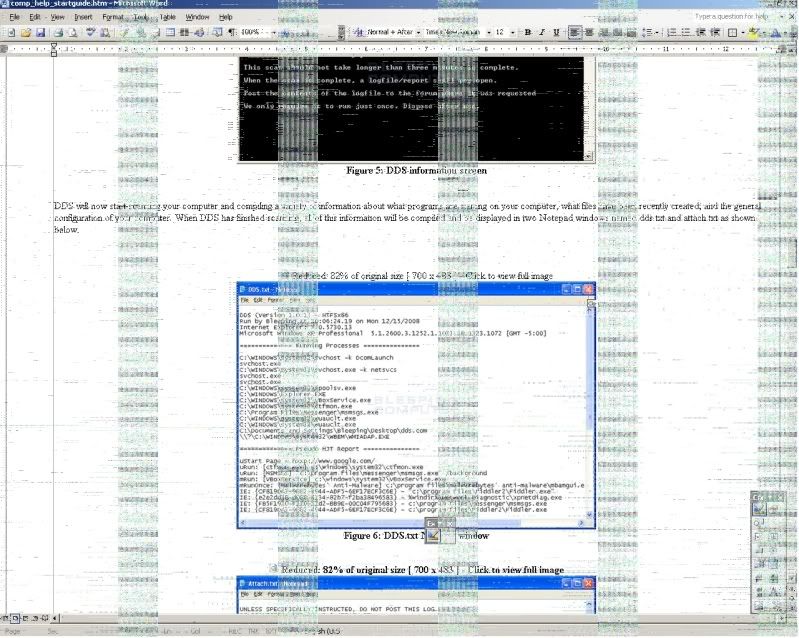 I downloaded and installed a screensaver about 3 weeks ago. Everything seemed fine at first, but then a few days after that I started getting these distorted bars of color flickering on my screen. I removed and deleted the screensaver program, but the bars have since remained.
The severity of the distortion on my screen varies from barely noticeable artifacts, to the bars like seen above, to a thick pixelated haze that distorts the entire screen. Sometimes it gets so bad I have to restart the computer because I just can't see what I'm doing anymore.
Here's what I've tried so far to fix the problem:
1. Checked the monitor connection to ensure it wasn't loose
2. Checked the pins on end of monitor cable for any damage
3. Replaced monitor with the working monitor of another computer (distortion remained even on new monitor)
4. Plugged in a second monitor into second monitor port (distortion then showed on BOTH screens)
5. Re-installed display driver
6. Ran a registry repair tool that fixed about 463 things within the registry
7. Changed the Hz for monitor in display settings (this at first actually cleared it up, but the problem returned later - and now doing it tends to just make it worse)
None of these things worked, unfortunately. I honestly don't know what the problem is, but I'm suspecting that screensaver did some damage because it is the only thing I've really installed recently and the problem started almost immediately after. Now the thing is that computer has not had an internet connection for over a year. The antivirus and spyware programs are seriously out of date (AVG and Spybot Search and Destroy). I figured that wouldn't be a problem because normally I just use the machine for working in graphics programs and never install anything "foreign" to it. But stupid me had to spice things up a bit with a flashy new screensaver and, well, things got a bit TOO spicy. In any case, I figured if there
was
a piece of malware in this screensaver then mr. computer's outdated defenses would probably be wide open for infection. That's one theory anyway...
I did run a scan with both AVG and Spybot just for the hell of it and, of course, neither found anything. But I'm just shooting in the dark now, I really have no idea what's causing the problem. I'm coming here as a last resort to see if we can't get to the bottom of this. I know there's a lot of bright and caring people on these forums and deeply appreciate any help that's given.
I hope I've been clear enough about my issue without rambling too much. To sum it up I just want to know what's causing the screen distortion (i.e. is it malware or something else) and, if possible, how to fix it.
If you have any questions for me just ask and again any of your time is greatly appreciated. I will patiently stand by for a response.
All the best.