EDIT
Problem is solved
Start Menu > Run, cmd, shutdown -s -f
/EDIT
Hi there


I need help to shut my computer down. It just won't


When I try to (go to: start - shut down), it gives this message:



Pressing "OK" just ... well, just doesn't do anything - but the message disappears. The computer itself seem to work on like I never tried to shut it down in the first place.

ctrl+alt+del doesn't help, keeping the "on/off" button pressed isn't working either (I know, last resort but I got fed up
) They all just result in that message appearing.

It is 8 hours later now, and apparently windows is still working that file
.
Any ideas on what to do?

I'm currently scanning my computer with malwarebytes, but I doubt it is infected - I don't go on the internet with it and all the USB-sticks I used were thorougly checked out


I would really like to stop wasting energy, so any help will be appreciated! I'll add the Task Manager, in case somebody can see what file it might be that Windows is working on (not sure whether you can see it there, just a thought).

Thanks in advance.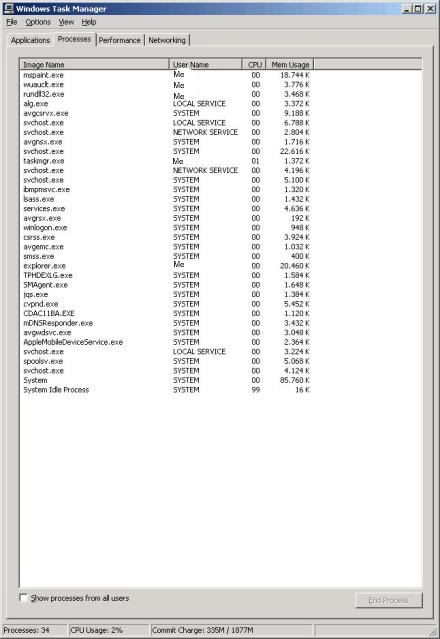 Edited by DefinitelyNoExpert, 24 January 2010 - 05:10 AM.