Hello, first thank you for clicking on the topic and taking the time to (hopefully) read my post. Recently after Installing PC Tools Firewall Plus I noticed that I received this notification: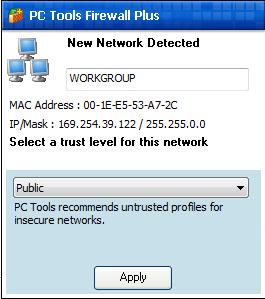 Is this something I should worry about? I tried running a deep scan with a-squared Free but it came up with nothing. If you require any other information please let me know.
Edit: I'm using Vista, and have a wireless connection. To my knowledge I should not be involved in any network unless it's the router but that IP doesn't seem like the IP for my router (at least to me) .
Edited by JacobB86, 20 January 2010 - 11:31 AM.