hii....i am using DSL broadband (256Kbps) and download speed is 32 kbps....
i have serious problem recently my idownload speed is decrease...this is happen just after i have formatted my c drive
1. I have tested my internet speed on speedtest.net
here is the result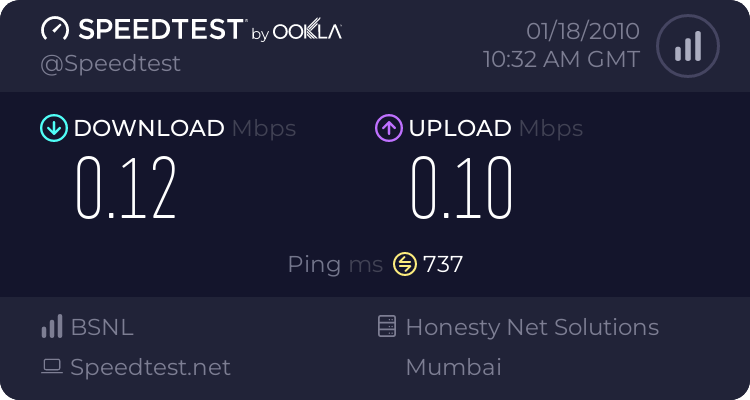 this is very low speed i am getting....Previously it was 32 kbps download speed and 27kbps upload speed
2. i have used TCP optimizer (with this settings)
but nothing improved
3. TUNE-UP UTILITIES IS showing 3 recommendation for internet settings
NO.1
NO. 2
NO. 3
I HAVE APPLIED THIS RECOMMENDATION SETTINGS BUT STILL I AM GETTING VERY VERY LOW SPEED
----
MY PINGTEST RESULT (FROM PINGTEST.NET)
YOU CAN SEE MY CURRENT LINE QUALITY IS "D' GRADE WHICH WAS PREVIOUSLY "B"
WITH 0% PACKET LOSS
NEED HELP!!! PLEASE !!! TO IMPROVE MY INTERNET SPEED
Edited by 5thForce, 18 January 2010 - 05:56 AM.