I am having problems installing Microsoft SQL Express 2008. The server I am trying to connect to requirse 2008 and I had to remove 2005 in order to try and install 2008.
When going to microsoft.com/express/sql/download/ I click to install the SQL Express Management Studio (I tried all the versions with the same result ). And each time it givs me the following error: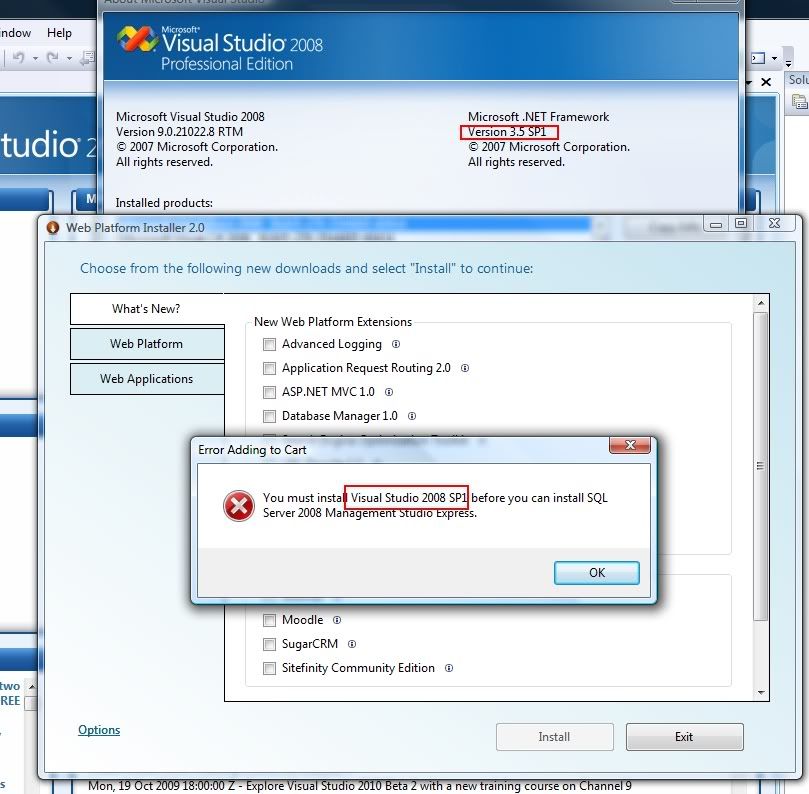 As you can see VS 2008 SP1 is already installed. I uninstalled MSSQL 2005 Express and all its respective locations. I do have Visual Studio 2005 installed though.
Help Please.