Hello!
I currently have a domain running on a Windows 2003 SBS box as well as a Windows 2008 Standard server that is acting as a slave DC/app server. I have noticed recently that DNS on workstations as well as the server is behaving in a strange way.
Currently my network is configured as follows:
SBS Server = 10.129.3.1
Slave DC = 10.129.3.2
The network connections are configured as follows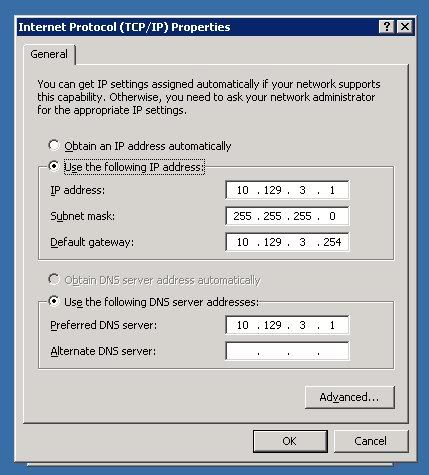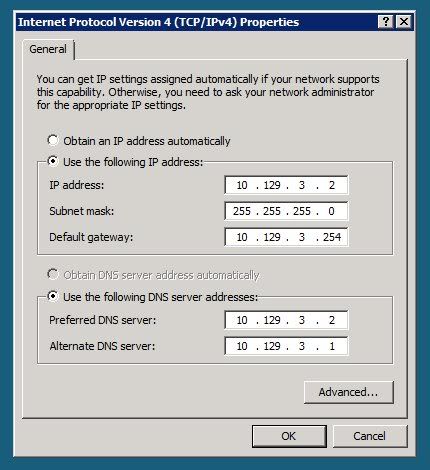 Both servers DNS is configured so that the Forwarders are the ISP's DNS servers and the local DNS is only used for domain (domain.xxxxxxx.com).
On the Advanced tab on the SBS server I have only BIND Secondaries, Enable Netmask Ordering, and Secure Cache against pollution selected. Name checking is multibyte and load zone data has From Active Directory & registry selected. Enable automatic scavenging of stale records is unchecked.
Root Hints has Unknown showing for all IP's and trying to Copy from server does not seem to work (ive tried multiple dns servers).
I should point out that DHCP is being managed by the router but the DNS servers being used are 10.129.3.1 and 10.129.3.2 for each workstation.
Now that I've outlined my basic network configuration I should actually discuss my problem.
When a nslookup is performed on any workstation or server it reports back for an external record it comes back with the same IP. But ping works fine and shows the correct IP. I can also browse the internet.etc... just fine.
nslookup yahoo.com
Server: sbshq01.domain.xxxxxxx.com
Address: 10.129.3.1
Non-authoritative answer:
Name: yahoo.com.xxxxxxx.com
Address: 206.126.97.17
ping yahoo.com
Pinging yahoo.com [69.147.114.224] with 32 bytes of data:
Reply from 69.147.114.224: bytes=32 time=71ms TTL=51
This happens for pretty much every domain I try and it reports back that same .17 IP. This .17 IP is unknown to me but seems to be a DNS server. I've tried using different DNS servers in the forwarder, I've tried deleting the domain's forward lookup zone and rebuilding it using the SBS wizard. NETBIOS seems to be working correctly.
What am I missing? Any suggestions what I forgot to check?
Edited by DanMS, 17 December 2009 - 11:28 AM.