When I try to open any of three drives by either double clicking or by right clicking and explore/open. I can't open them. A strange window appears on each of them...
Also I can't select windows explorer to always open them since the 'always select this program to open this kind of file' checkbox is grayed out or disabled. Also when I right click on any of the three drives. Some weird symbols appear on the right click menu.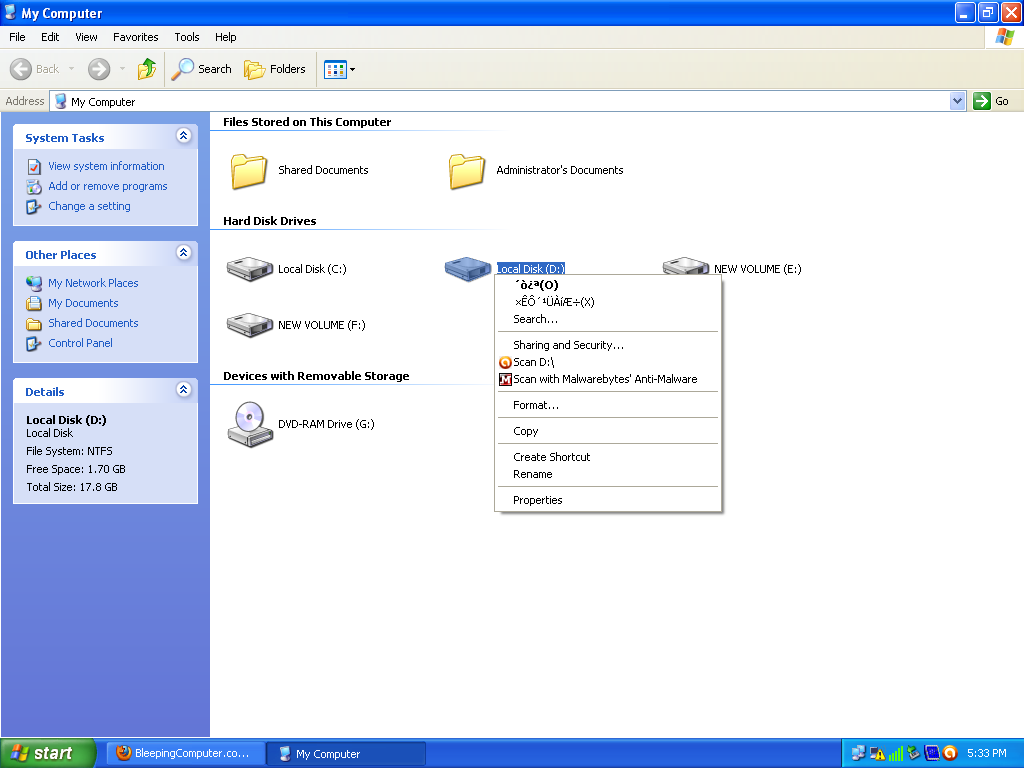 I already scanned with malwarebytes and avast. They detect nothing.
PLEASE help me solve this problem. I am desperate. I will be very grateful to anyone who helps or at least trys to help.
THANK YOU.
Edited by Alvas Rawuther, 16 December 2009 - 07:11 AM.