I believe your comfort affects your productivity 100%. There are a lot of things I want to use this computer for that I end up not doing because I am too lazy. I am indeed lazy. But perhaps I'm not that lazy after all. A while ago, I started to think my workstation (if you want to call it that) may be the culprit for my lazyness. I really really really think the ergonomics affects the mind without you even knowing it.
I want to say that I think computer desks today which all have these rolling keyboard trays are WRONG. I believe the keyboard should be ON the desk. Most keyboard trays just hold the keyboard. The mouse often rests on the desk, higher and further away from the keyboard causing you to have to raise your arm and stretch every time you use the mouse. This can be tiring (I know it doesn't seem like much) and the brain might subconsciously hold you back from getting more done because it is tired of having to keep switching back and forth with the mouse.
If there is a rolling keyboard tray, it should be wide enough to accommodate the mouse too.
But I think the BEST set up is to have the keyboard and mouse on top of the desk. And to sit close to the desk. My rug right now prevents me from getting as close to the desk as I would like. Resting up on top of the desk gives me the feeling of being more in control and on top of things. Desks should be deep from the chair to the wall. The monitor should be flat screen and pushed back. There may not be much room for a keyboard and crt on a desk like mine.
So long story short, I wish they would stop making these stupid rolling keyboard trays under desks and put a good old fashioned DRAWER that I can use. Keyboard trays made sense when everyone was using big CRT monitors (like mine, currently) and there was no room for a keyboard on the desk. Today we just don't need that. You can have a monitor AND a keyboard on the desk at the same time. Theres no need to have to push in the keyboard when you're done. Its not like its gonna get dusty. Mine never will, anyway.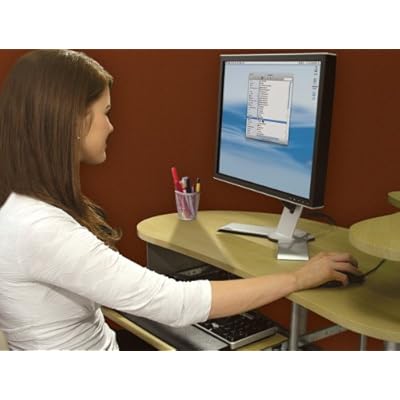 Edited by TheEgg, 14 December 2009 - 11:47 PM.