This is reallllllllly important, my Dad's going to flip when he gets back.
We wen't halfs on an external hard drive which Windows in now not detecting, it comes up under device manager where it says everythings dandy however under volumes it has no data for the drive.
When you load up Disk Management it says I must initialize a disk before Logical Disk Manager can access it. Disk 2 is already checked and MBR is selected so when I press Okay an error message pops up saying 'Incorrect Function' Same when I select GPT instead of MBR.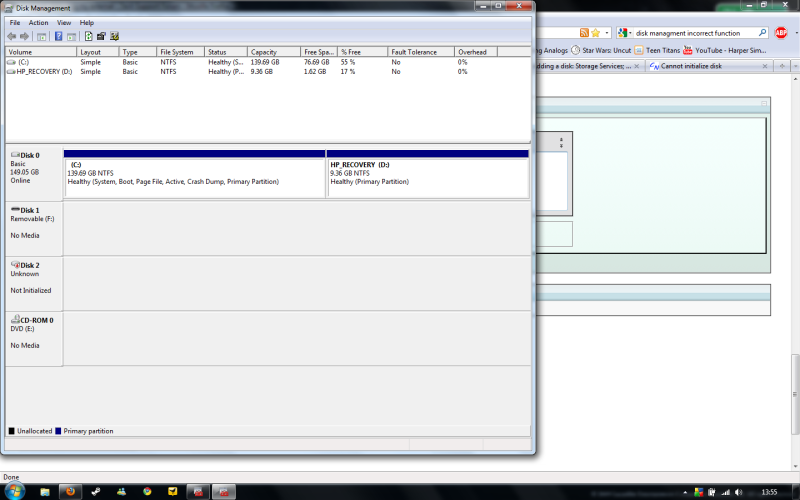 Then when I try to right click Initialize disk is grayed out. It wasn't about half an hour ago though :/ Half an hour ago when I pressed Initialze disk it came up with 'incorrect function' again