Hello,
Recently, after having to restore my computer, which is running Vista x32, to a previous time (using Rescue and Recovery by Lenovo, on a Thinkpad T61), my Windows Updates, as well as several other programs, most of which I can just reinstall, have stopped working.
I had to restore because I had altered a resolution settings on my Nvidia Control Panel, hindering my vision of anything going on completely. I did not think to go into safe mode and do a reversable roll-back, but instead performed a irreversible system restore.
When I open Windows Update, I can see the dialog box, but there is no text whatsoever.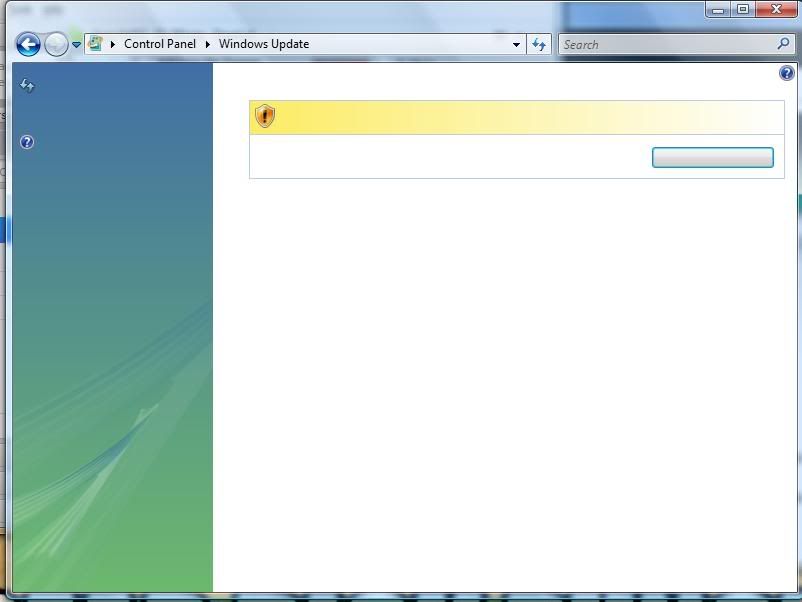 I am also unable to change the Update settings via Windows Security Center, as the same problem occurs there as well (no text anywhere, the buttons do not do anything).
Please note that I have misplaced my installation disc, so I am unable to complete the instructions on this site:
http://support.microsoft.com/kb/958044
I have also completed everything asked in this site:
http://blogs.msdn.com/andrekl/archive/2008...erver-2008.aspx
I have restarted my computer several times, and I am unable to roll my computer back to a state before the restore.
Any help would be greatly appreciated.