so i went here to remove anti virus plus which is taking over my computer and i can't do anything...
http://www.bleepingcomputer.com/virus-remo...-antivirus-plus
when i clicked malware bytes to download i get 100's of internet explorer adds popping up making it impossible to download. i finally figure a way to download with out gettin add spammed and i download the program but it wont let me instal it! the virus or whatever is preventing me from installing. after i install i get this message. then it automatically deletes malware bytes. So the "
http://www.bleepingcomputer.com/virus-removal/remove-antivirus-plus"
guide im trying to follow is impossible cause i can't even download it. does anyone out there thats knows what there doing, can you please help me? thx.
**the error after i download malware bytes. then it deletes the malware bytes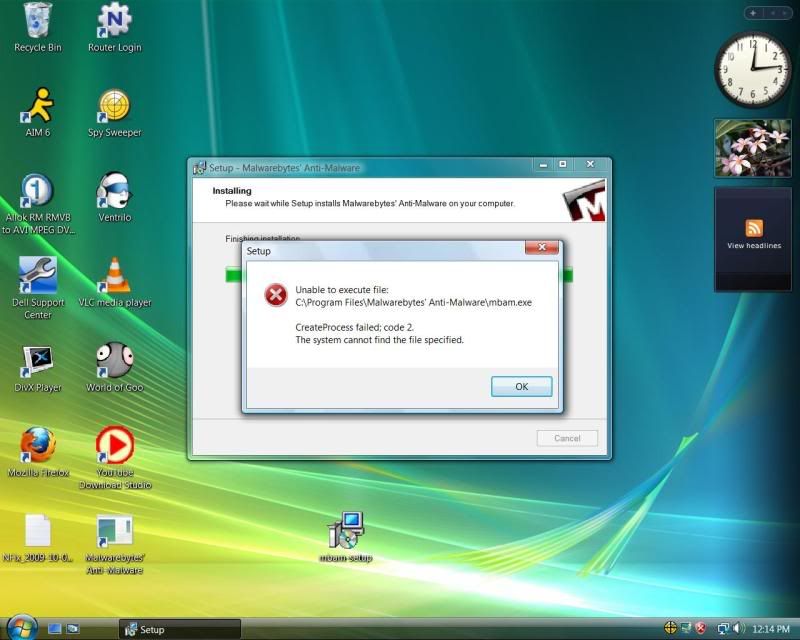 Edited by coryjohn123, 21 November 2009 - 03:28 PM.