Well hello guys, I think my laptop is screwed.
well when i boot up my laptop, this comes up,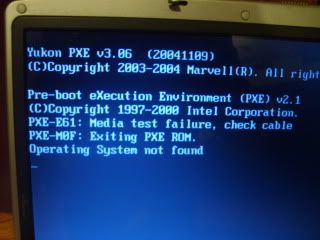 my friend took a look at it and said that is has to deal with my hhd. its either done or the cable connecting it to my motherboard is damaged. i just want to make sure that the problem lies in the hdd. i don't mind buying a new harddrive, i could care less, i just don't want to buy a new laptop. i tried booting up from a recovery disc, didn't work. any more suggestions?
my first post guys, congrats to me heh.
Edited by durps, 14 November 2009 - 02:44 AM.