My PC currently can't read disks for whatever reason, the only disk it read was the windows 7 installation disk. The disk drive is incredibly stubborn and won't update properly. Can't find the updates or something, then say it has the best drivers already installed despite it's telling me there's an error with my disk drive and it won't work.
Can somebody provide me the link for the proper driver or some sort of fix?
I think the dvd drive is called, HL-DT-ST- DVDRRW GSA-H30L ATA device
Screenshot.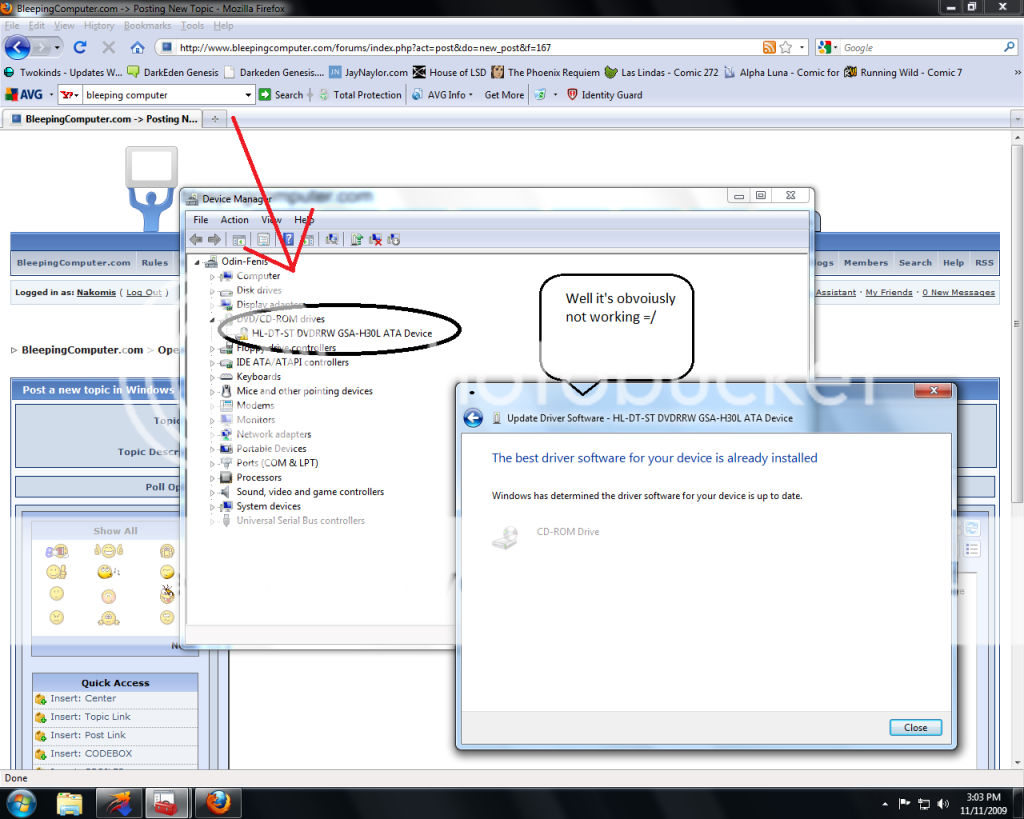 The dvd drive doesn't even display on the computer tab, no matter what I put in it.
Screenshot