Hello.
I'm a moron.
Yes. Yes, I know that seems a little harsh but it's true!
I'm not sure how it happened, but I picked up this trojan.
I ran antivir and Spybot search and destroy and it did nothing.
Scotty kept picking up that the file wanted to be ran, but I kept clicking no.
I found a guild on how to run Combofix, and without reading the rules started running it.
In the scan it was deleting items, turning my desktop off and such, which, now I've read the rules, know is normal.
Now I should also have read that I wasn't meant to run Combofix without an experts consent as it were, but I blew that one.
Eitherway. It restarted my computer and has generated a log, but I wont post until someone asks if it is okay.
I want to know if my boyfriends computer [ He's not going to be impressed, which is why I panicked ] is going to be okay.
Scotty now keeps repeating his message: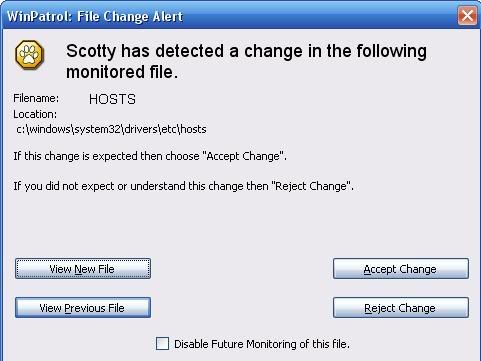 I keep clicking no, and I don't know what to do. It keeps repeating it.
After I click no, another message comes up, saying the file is missing.
I have the log, if anyone wants to see it.
Please help! I don't want to get into trouble!