Hi this keeps getting detected by windows defender and I remove it with the defender but it keeps on coming back. TrojanDownloader:Win32/Renos.JS
It makes popups come every so often and it prevents me from running Spybot, Malware removal and hijack this.
I installed spybot and tried to run it then it closed it, then when I tried to run it again it told me this:
"Windows cannot access the specified device, path, or file. You may not have the appropriate permissions to access the item."
I've checked to see if it was still there and it's not.
My antivir does find it like windows defender does but I run a scan and remove it but it keeps coming back.
I'm using Windows Vista.
I can't run hijack this so no log. Here are my processes though: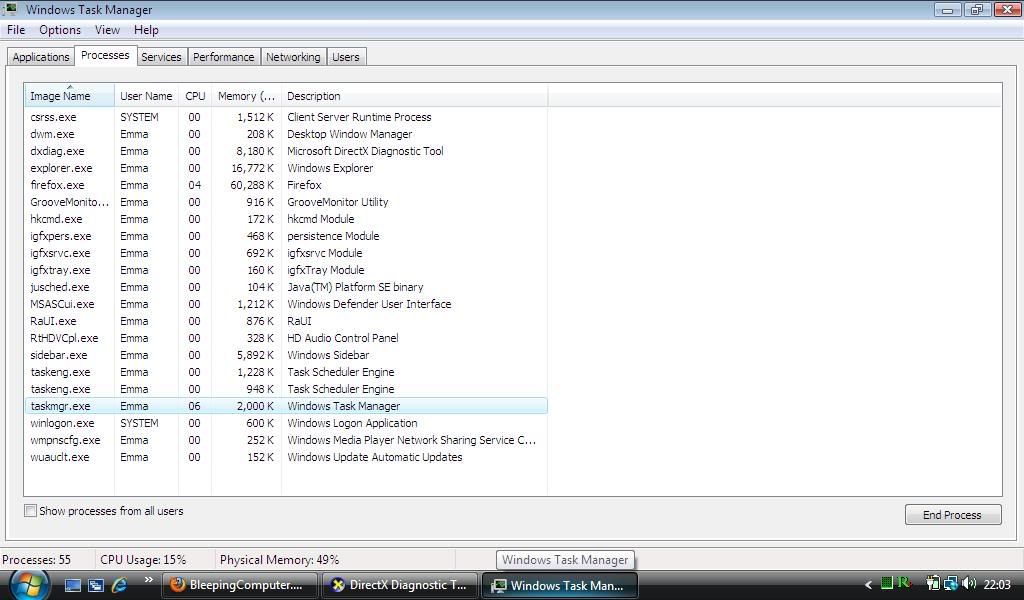 Can anyone help me? thanx