I have Win XP Media Center, SP3.
No, I am not overclocking, my computer is stock, I did not modify software or hardware settings.
For the last 2 days, my 3d games (Halo CE and Team Fortress 2) develop graphic glitches.
Video Adapter: Radeon X800 CrossFire Edition (ATI Radeon X800 XL). Did my Graphics Card fail ? In Device Manager it appears to be fine and I can test it successfully.
Now I trying to rule out software, so I uninstalled DirectX and the ATI drivers, rebooted, reinstalled ATI drivers, DirectX will not reinstall. I rebooted again. Now I cannot play 3d games, that runs on DirectX, the software wants the newest version.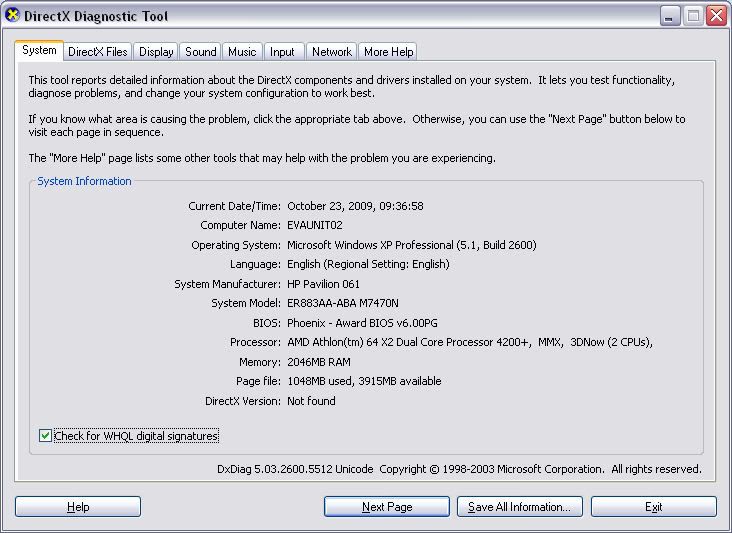 DirectX reinstall had an error, I am unable to determinate, even through DXdiag, what version of DirectX I have. Attached is the LOG file for DirectX install.
Edited by Alley Cat, 23 October 2009 - 11:42 AM.