Several months ago i got a fake rogue anti virus.
I did a clean up with malware bytes , anti virus , register cleaner etc..
all the scanners always show clean. And i posted here before to get the other stuff out but the bsod never left.
For almost 6 months now.
I popped up event viewer that reveals my crash , here ....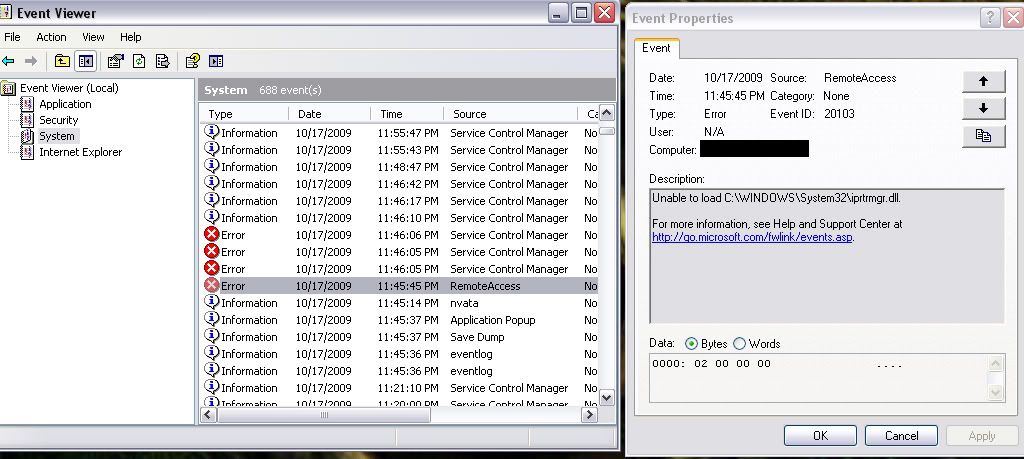 its always the same , remote access then service control manager.
-------------
Windows debugger reveals its one of the nt kernal related programs. usually one that reads "nt krnl" or starts with "NT"
help appreciated. And thnx in advance.