hi guys i have a question,i have verizon dsl 3.0/768 plan,live in queens new york.
i call phone support,but those techs don't know what to do..i may get infected or spyware,rootkit,etc.
dsl drops connection between 6pm-11,12pm for last 5 days i have winxp pro/sp3 768 rdram dell machine. i have wireless off..i have westell versalink 327W A90-327W15-06 firmware updated,,windows updated.
speed test from 2wire.com Speed Meter
Your current bandwidth reading is
113.60kbps
from speedtest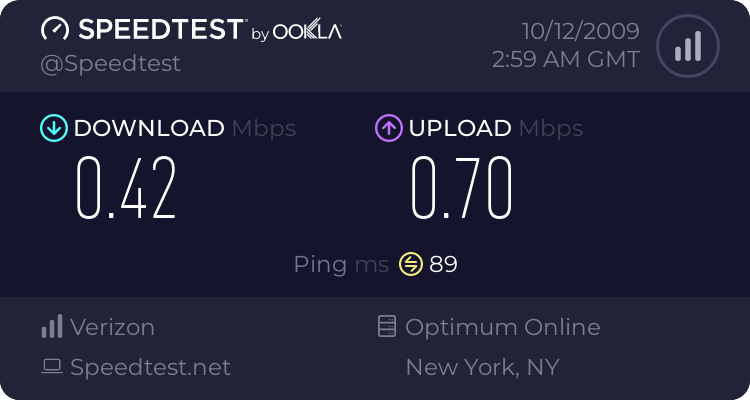 Transceiver Statistics
Transceiver Revision: 7.2.3.0
Vendor ID Code: 4
Line Mode: G.DMT Mode
Data Path: Interleaved
Transceiver Information Downstream Path Upstream Path
DSL Speed (Kbits/Sec) 3360 864
Margin (dB) 16.0 10.0
Line Attenuation (dB) 39.5 28.0
Transmit Power (dBm) 14.1 11.8