About a week ago I started getting a runtime Error: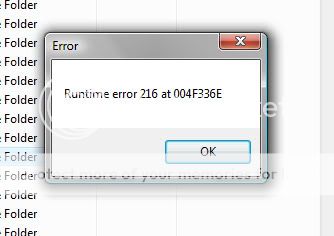 About this same time all my hosted website crashed due to an insertion of an iframe. My webhost would clear up the problem and it would return shortly thereafter. I started noticing that it would be within hours of FTP'ing from this computer, but it wouldn't happen after FTP'ing from my other computer. My host thinks it may be possible this machine is infecting my webspace. I haven't used this computer to FTP in a week and no recurrence since then either.
I have ran asquared, malwarebytes, spybot search and destroy, each have found what appear to be minor things but I still get the runtime error and i am afraid to use ftp from this computer. I also used ran combo fix(though from perusing these forums see i should not have used it without help from an expert).
Am I infected or is it coincidence my sites crashed near the same time I FTP'd with this computer. FYI FireFTP was my FTP client.