I have multiple instances of many processes, such as Opera, Kaspersky, and Zune. I know at least two connections is okay, but seven or eight is incredibly suspicious.
I'm very tight on my security, and have knoticed this, so any help would be of much use. Thanks!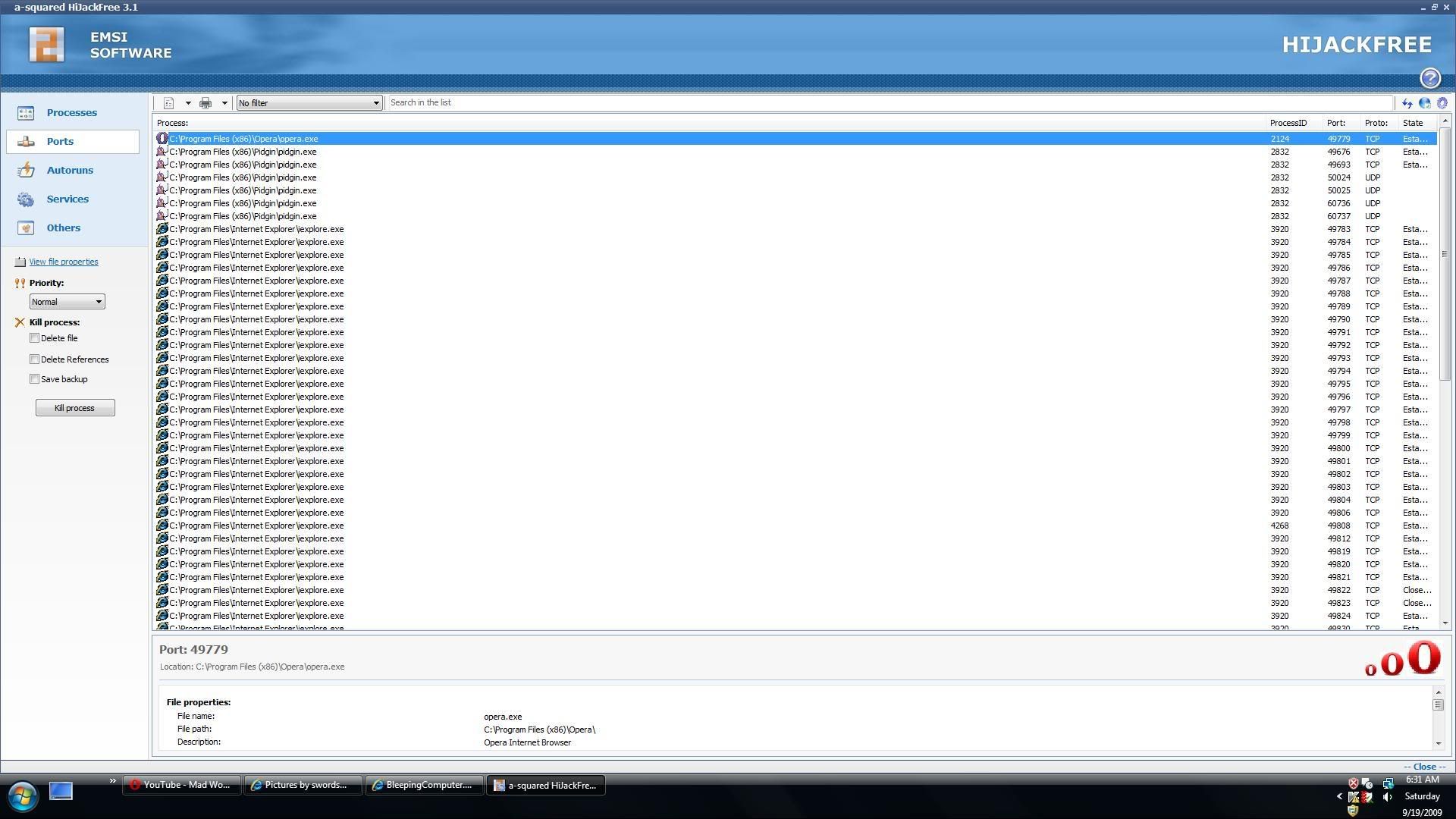 Having this many connections, and ports open is making me weary of the application itself. Is this normal?
Windows Vista
64 Bit
SP 1
IP V4 & V6 (I need both)