Greetings!
I believe I am infected. Windows XP Service Pack 3.
Every so often, I get a blue screen but don't think much of it. Recently I noticed my computer seems to be running slower then normal, with more blue screens then in the past. As a precaution, I ran my trusty Malwarebytes scanner which has helped me a few times in the past. Well, the scanner ran for about 2 seconds then shut down - and I am unable to reopen it. Says I don't have permission.
Well, I read a lot on these forums and removed the Malwarebytes scanner and redownloaded it changing the name of the files before running (the install and the exe files) with no luck. I also tried in safemode with no luck. I can run the scanner the first (after a reinstall) time but it shuts down immediately and won't let me reopen it.
So, I ran my free version of AVG 8.5 and it detected a few things - but was unable to remove them.
Here is what AVG found.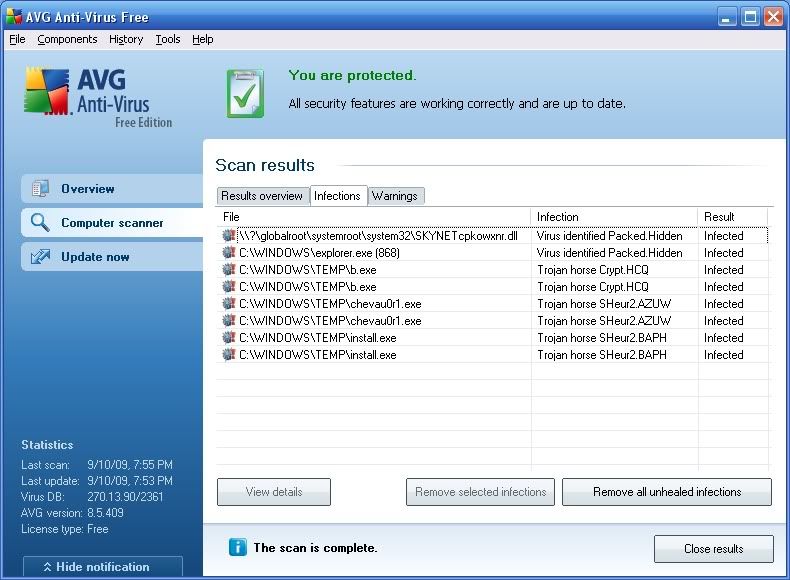 I am not sure what to do next. However, pretty much all my programs run normally - such as games, Firefox and my email (AOL).
Any advice would be greatly appreciated.
Thanks!!!