I have been infected. I'm guessing it is a Trojan. NOD32 caught Win32/TrojanDonwloader.Bredolab.AA after a full scan, but the problems had already begun. It replaced my background image and continues to replace any background image I choose with a WARNING graphic and includes pop-ups every few minutes for some B.S. software TotalSecurity2009 trying to get me to "Activate" its software. NOD32 asked and I selected to Delete iKowin32.exe from My Documents and one other location. It appears to be in memory or registry or other to keep popping up and it also installed a system tray icon and desktop shortcut (which I deleted).
Prior to today, NOD32 caught a BHO.NOQ trojan twice in the past couple of days. I imagine this could be related to the current issues.
I have HijackThis but need help figuring out what to remove to be rid of this Trojan.
Here's a screen shot: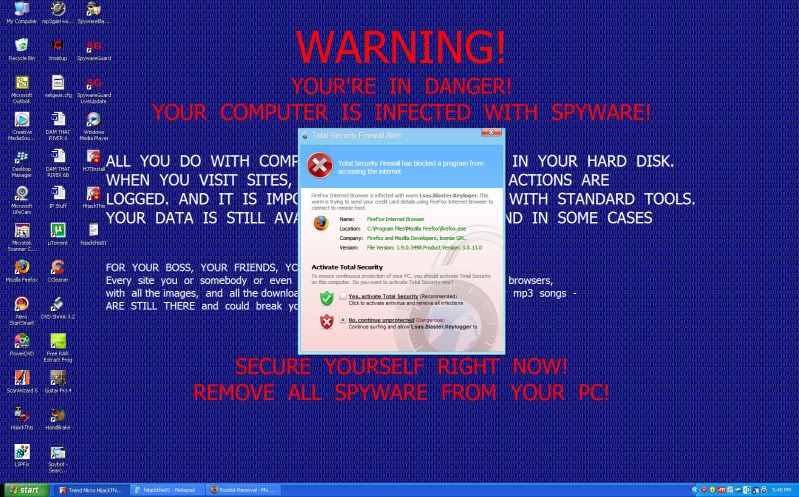 Please provide help if you can.
I included HijackThis loga in the HJ forum here:
http://www.bleepingcomputer.com/forums/topic255997.html
Edited by UltramegaOK, 07 September 2009 - 08:12 PM.