Hello there.
My computer has recently got something on it that pops up advertisements to upgrade my virus protection (It calls itself "Security Center" and asks me to install "Protection System"). It asks me to download the free scanner or it says Windows Firewall has blocked a program and asks me whether I want to block suspicious software, but only allows one of the options ("Enable Protection") and the other two won't let me choose. It also freezes a lot and I have to reboot it.
Not only that, but at times the speakers start playing the audio of commercials without anything open on my computer. It also occasionally adds icons to my desktop.
I have a Dell laptop with Windows XP.
I've tried to run Malwarebytes, Spybot, and HiJackThis, but it either doesn't open at all or it says that I don't have permission to open it. Please help!
Here are some pictures: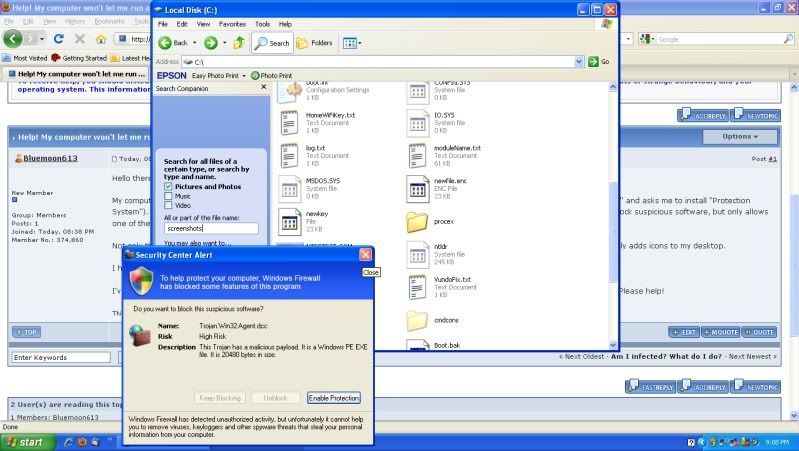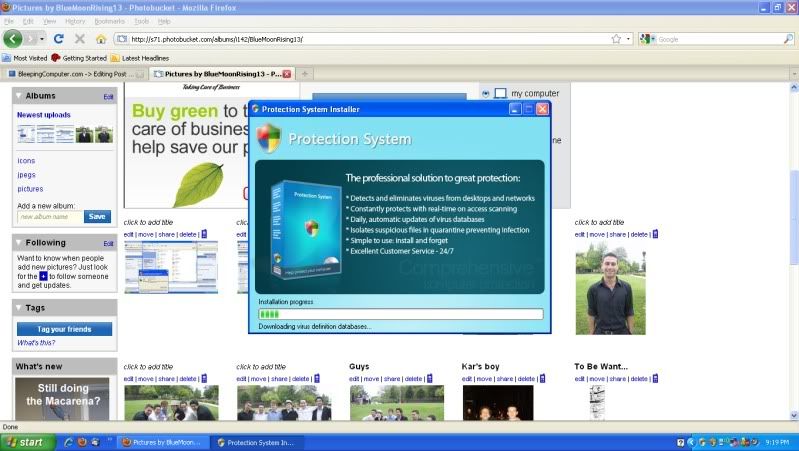 It comes up with a bubble in the corner sometimes: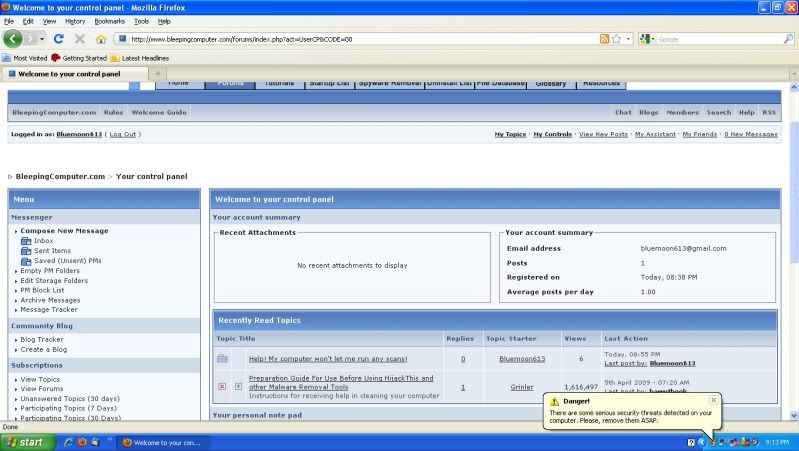 This is what it says when I try to run HijackThis: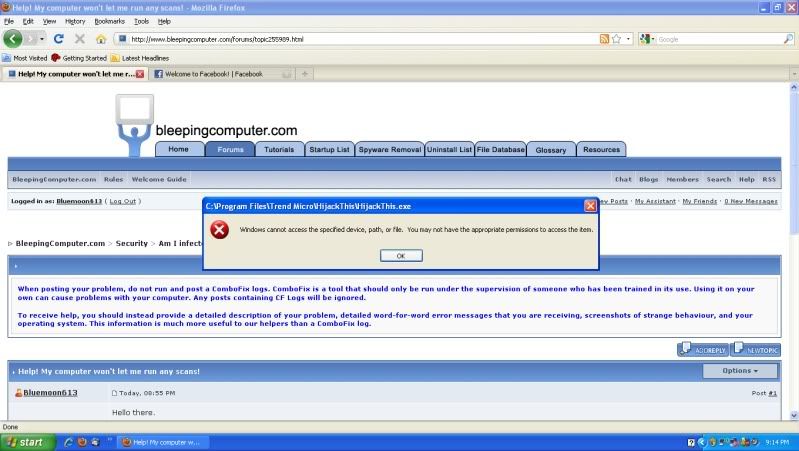 Thank you!
Edited by Bluemoon613, 07 September 2009 - 08:23 PM.