i want to upgrade my video card and in the properties menu i see that it says i have:
NVIDIA Geforce 7300 LE
Integrated RAMDAC
512 MB
Geforce 7300 LE
Version 5.72.22.41.31
Here are some pics i took of the inside of my PC: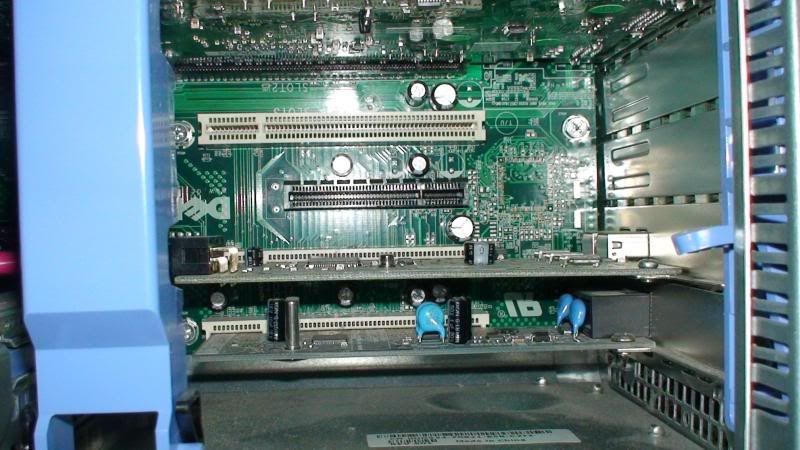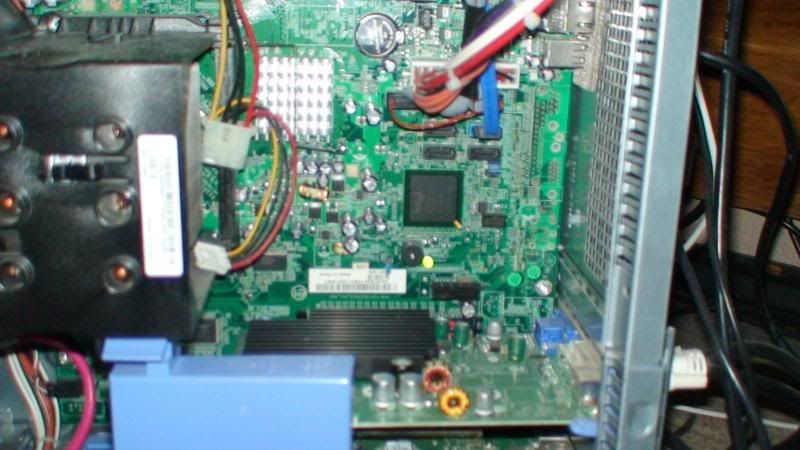 So first off what type of slots do i have? my current video card is attached via pci express, correct? is the white one underneath just PCI? what about the little black one? is it possible to add a second video card to an open slot or should i replace my current card with a new model? also i heard about bigger cards and power requirements. will my PC be able to power a bigger card? lets say 1GB or so? how do i make sure i have enough power? also whats the difference between DDR2 and DDR3? i saw that while shopping around yesterday. any recommendations on a good video card would be appreciated.
i was also curious about my processor. i know processors can't(or are extremely difficult) to replace but i am wondering how it stacks up against other processors. The specs say:
Pentium® D CPU 2.80 GHz
2.79 GHz, 2.00 GHz RAM
Physical Address Extention
And the outside of my PC has a sticker that says Intel VIIV. What is that? How is my processor for running multiple applications and other tasks like video editing? how does it compare with duo cores that i see now? its not as cheap as the old celeron processors is it? is it a generally good processor?
Sorry for the long post. Thanks for any help!