HP notebook running Vista Home Premium SP1
Whenever I open a new browser window (IE and Firefox) I get messages from AVG indicating it found trojan horse files: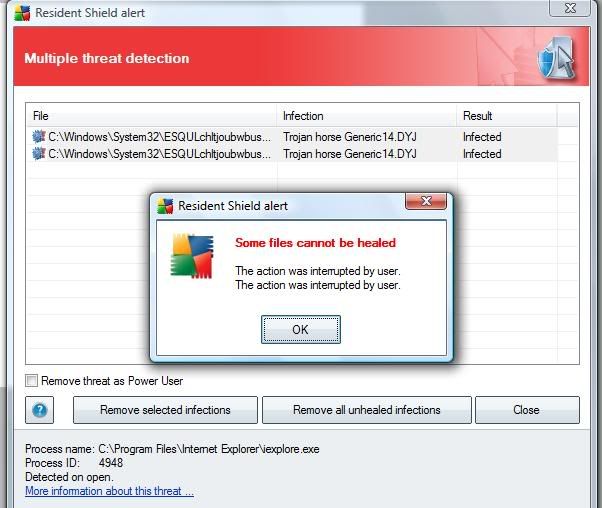 However when I try to remove selected infections or all unhealed infections AVG sends the message: Some files cannot be healed, action interrupted by user. And the remove fails. I suspect malware is blocking AVGs function.
I also believe the malware is blocking Spybot update: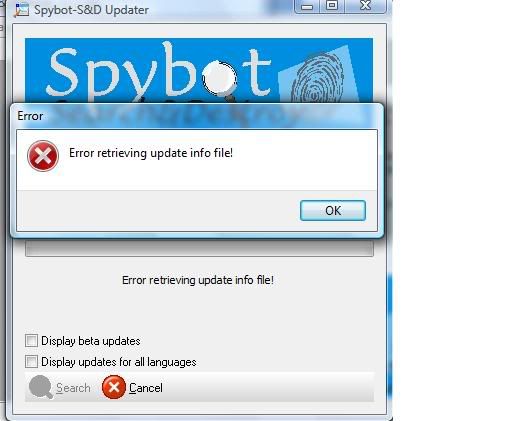 Windows Defender update: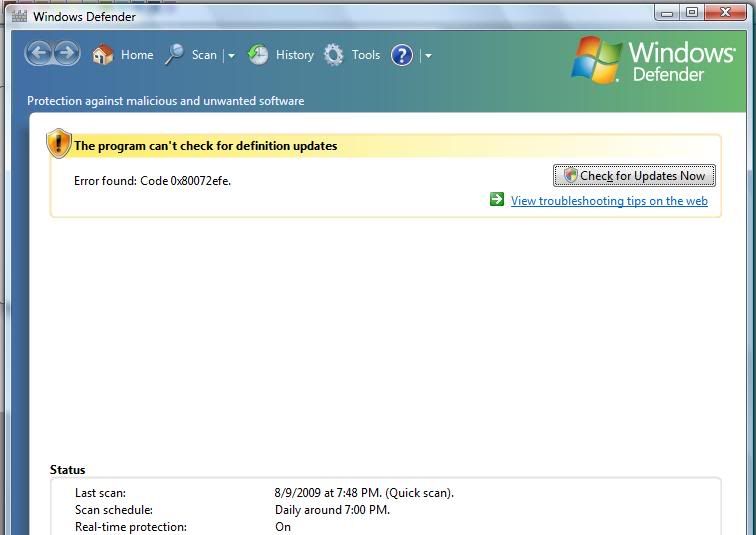 and Housecall function: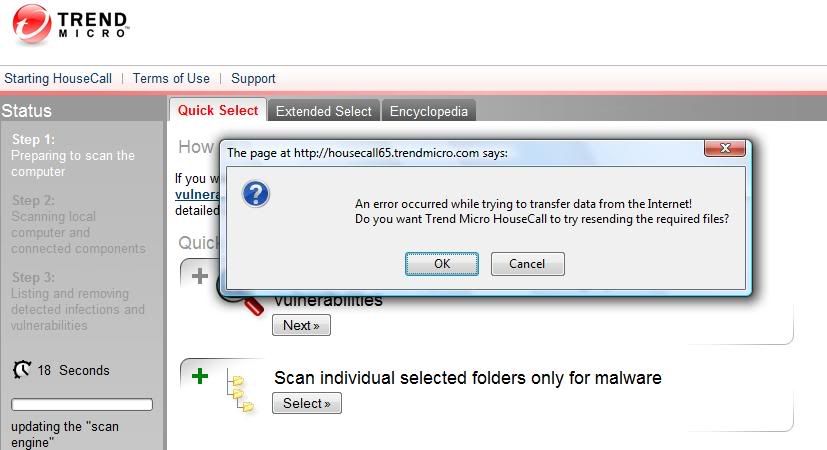 I'm a computer novice and have no idea where to begin to clean this machine. I would greatly appreciate any advice. Thanks.