Hello, I am an employee at a dental office. One of the receptionist's computer is experiencing Trojan softwares and frequent freezing problems. The computer uses Windows XP Professional and Internet Explorer as its browser. The computer is used for dental office softwares and for researching insurance details on the Internet. When the computer starts, after the login screen, the following error windows appear.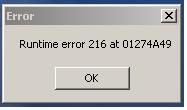 Malwarebytes' Anti-Malware is already installed on the computer. However, it would not start up despite multiple attempts.
The free version of Spyware Doctor is installed after the appearance of the freezing problems, and found the following spywares.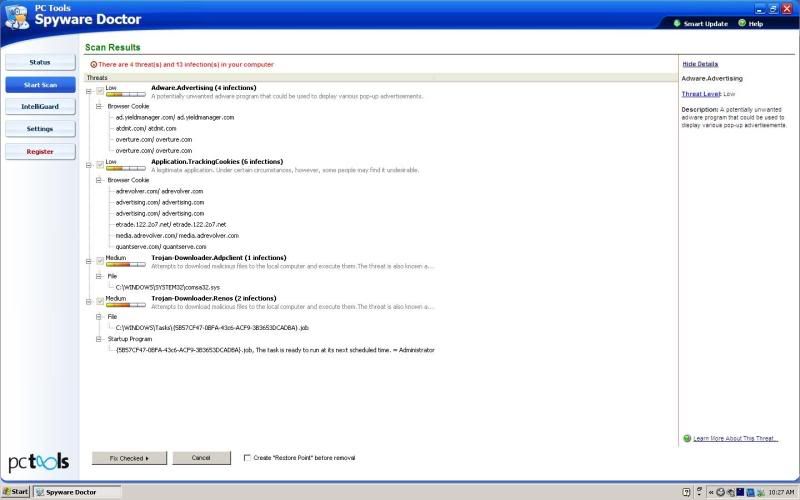 Internet Explorer is also experiencing problems. Not only Google searches are slow, but also clicking on links opens a window either linking to advertisements or to a blank page with this message,
Welcome to the MIVA DLL. Please enjoy your stay.
Initialization errors: 0
with an URL similar to this
http://204.137.28.195/bin/findwhat.dll?clickthroughy=52593x=1ZEJg6mkAsVK1apaET9Z54VbiTxZb7FmACEgEgsln2VXTCEnl47iICFmylE:5Tqv96IyQgSmsayKe4ZyylZSpaEYDtI0EN9LNiaIEJE4TNxqTCITslLLM2IQ5Hr;ABsIeTZdTtPA5aZrLarGDgIYt7bspcP2AlxqQCaguct0b4LwbcFFyJIzbufG3
The computer also freezes, and the freezing happens randomly. Sometimes Internet Explorer is running, while sometimes no programs are running at all.
The computer is vital to continuing providing quality service to our patients. We appreciate any help Beeping Computer and its staff and members can provide. Thank you!
Edited by ImaNoobie, 10 July 2009 - 01:49 PM.