Yup, I had to re-install my OS (windows xp) recently and screwed some things up pretty good. When I formatted the drives I only allocated 8mb to drive C somehow. I have 2 internal drives here that are mixed up. My 80GB Western Digital drive is listed as disk 0 and currently being used so I don't really want to mess with that. My other drive is a 20 GB Seagate and not being used and listed as disk 1.
The problem is that I'm trying to download a driver for a HP printer that was given to me without the software. When I download the driver and attempt to open up the file, it gives me an error message stating I need more space because 8Mb is not sufficient.
1) First, does anyone know if I can re-format my drives
properly
without losing my stored data?
2) Do I need a partition software repair program to fix this?
3) How can I re-partition the "C" drive that currently has 8mb so it can have 18.64 GB space I'm not using on the other drive?
Sorry If I'm confusing you, but I'm not too computer savy as you obviously can see.
Here's a screenshot of the mass confusion: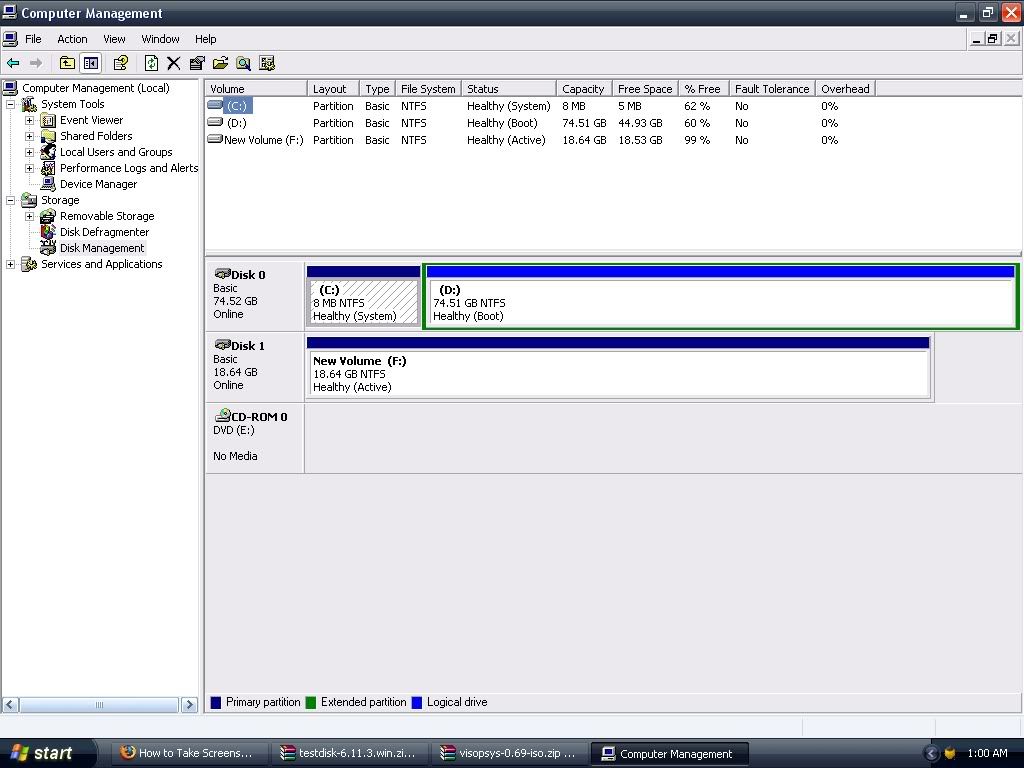 Edited by Jasonb20, 06 July 2009 - 02:18 AM.