Hello, I know this isn't a topic that shouldn't really be on BC but I thought that since you guys have a good knowledge of this kind of thing, I thought I would post anyway.
My question:
I just got an iPhone 3GS and I want to hook up to my computer and the wall outlet at the same time because it takes too long to charge on the computer and I want to be able to sync. This was possible for older iPods and such, but now the iphone has no firwire support.
I bought a cable like this for my iPod Mini and I also have regular 30-pin (I think thats the ipod connect thing) to Usb and regular 30-pin to Firewire:
My real questions are: is it possible to have a setup like this and are there any products like this: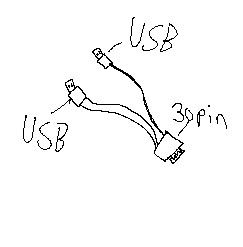 OR
Is there a product available thats like this: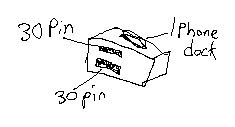 OR
Can I get similar results with the
Griffin Simplifi (click here for specs)
? Even if I have to buy extra cables? I can't tell by the description because it doesn't say directly. It looks something like this: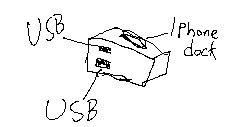 Edited by bowserthedog, 25 June 2009 - 05:27 PM.