I've read around on this topic and haven't found anything to help me. Seems my home setup is much different from any other! Or maybe it's just that I'm a beginner D:
Essentially, what I would like to do is have it so that I would simply plug my computer into the cat5 jack in the wall and be able to access the internet or other computers in the house. Right now, I have to go through a cable modem/router to access the internet. I understand that if I connect my cable modem to a switch, and then each room's ethernet jack to that switch, then I should be able to connect. However, what I believe is a switch in the basement of my house looks like this: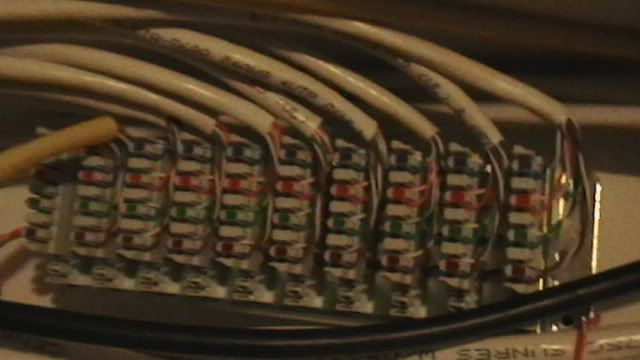 (This image is sideways)
So, can I simply take a bare cable and crimp one end of it, inserting it into the cable modem, and attach the other end of the bare cable into the last empty slot in this panel? Or am I entirely off, because, as I said, I'm a beginner at all this? (I understand I also need to attach a coax cable somewhere, but I don't know where!) Please help me out!