I'm using AVG Free Edition 8.5. just recently, I've noticed something on it's main interface. I'm not sure if it's been there ever since or if it just appeared lately.
Here's a screen shot: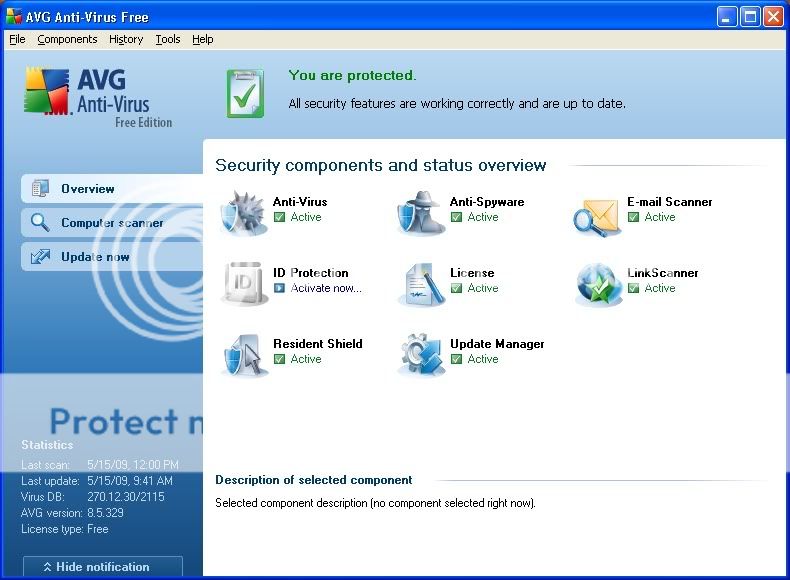 As you can see, the status says that I'm protected. If you would look below, you would notice that one feature,
ID Protection
, is
not activated
.
As far as I know, whenever one of the features is not activated, the status will show some warning but why is it not doing so this time?