Hi all,
If I run SAS and try to have it remove the items it finds, the desktop blinks out and the computer reboots...
Since I can't get far enough to put a log of what it finds I'm just postinga screenshot.
Also, for a while now I've been getting a lot of "Firefox encountered a problem and needed to close" messages just randomly, even if I just open it up to the firefox start page and leave it there for too long...
Any help/guidance is very very appreciated. thank you for your time.
and the 2nd half: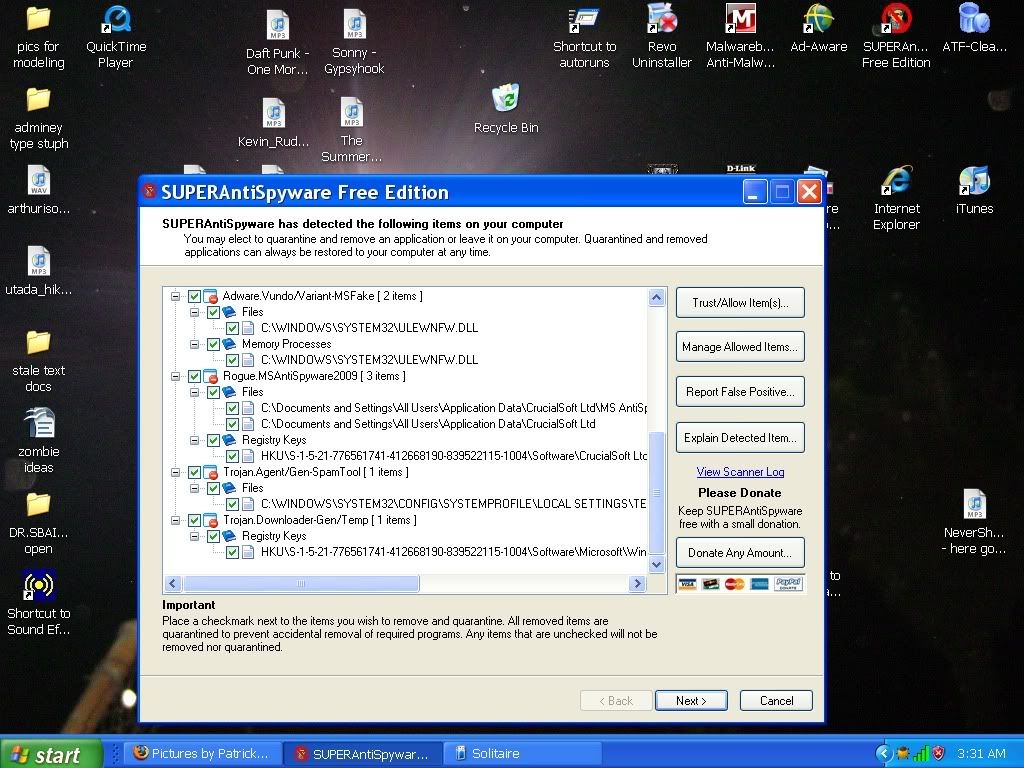 Once I hit "next" down goes my computer and it begins reboot.