Hey guys!
I have a big and annoying problem with playing Warcraft 3 in my computer.For some retarded reason my cpu memory goes very high while playing this game and i find this impossible believe that my computer can't run it normal because i've played this game for over a year and it has never had problems untill recently.
Here's a screenshot taken from task manager while i had the game window on basically (while i was in game , computer goes berserk)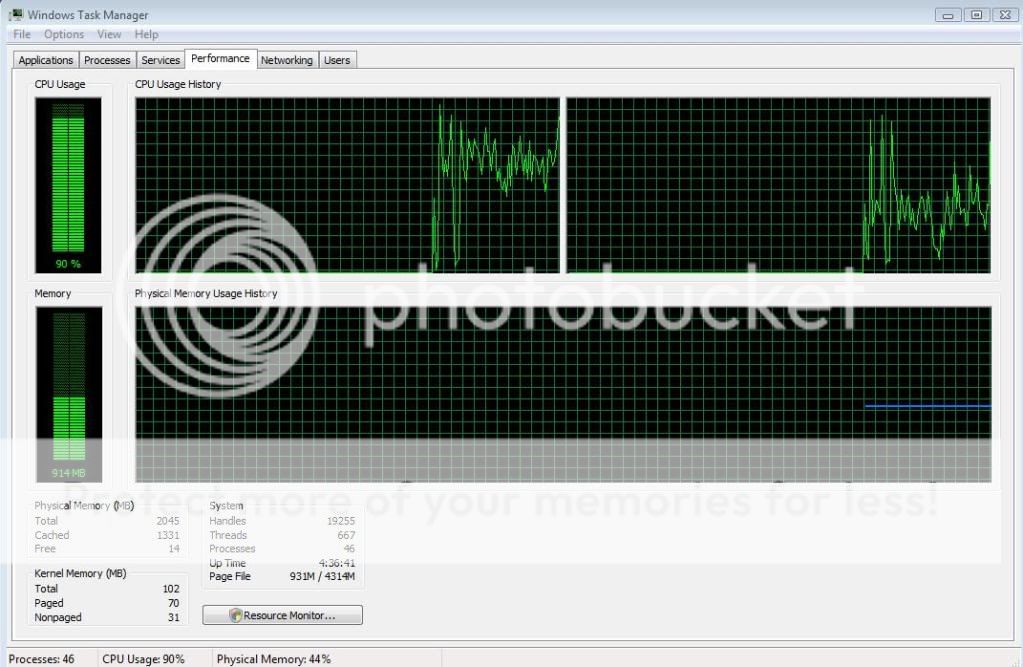 And now when like few seconds pass, computer calms down and runs fine on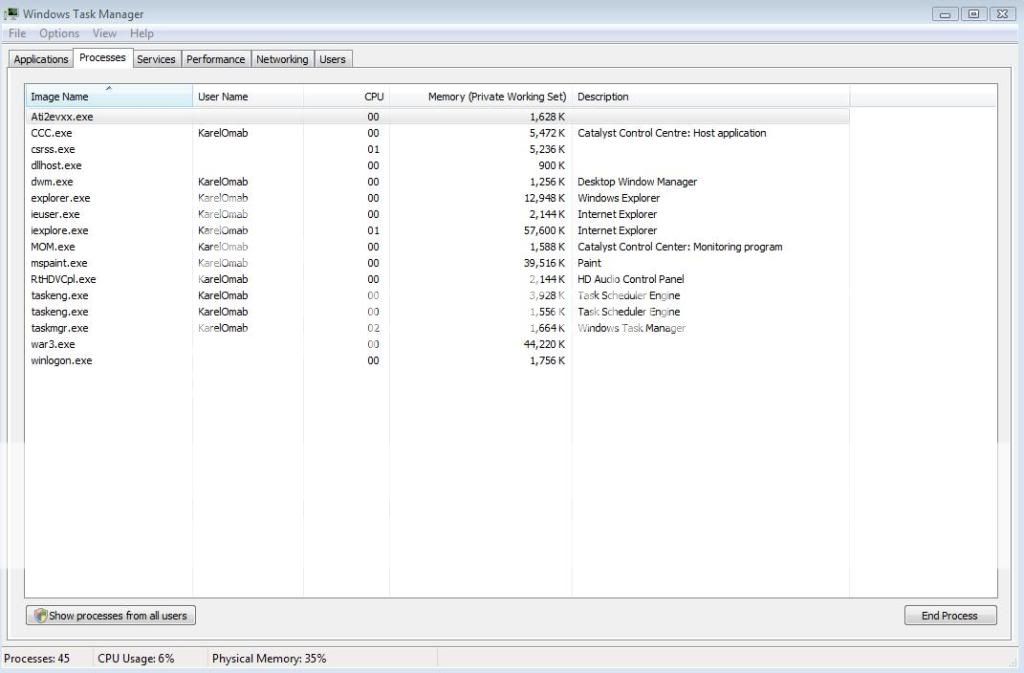 but at the moment i tab back to Warcraft 3 it goes +80-100% again....
Here's a 'Can you RUN it' test i did on Warcraft 3..(also shows my computer stats)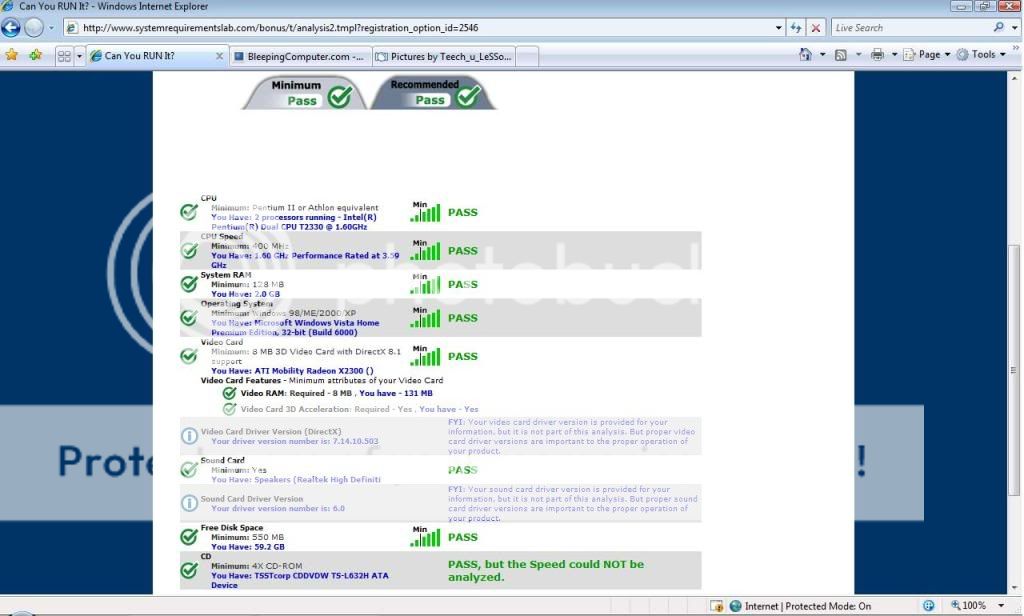 In conclusion - when i'm in game cpu memory goes VERY high and when i tab to windows it runs fine on..., i tried closing every process i had (except system) , even closed Explorer and still computer f***s around.
Also i'd like to mention that earlier i thought this was caused by a 'dllhost.exe' but now im not sure because i cant see which one of them eats the computer memory...
Please help me out , i'm kinda addicted to warcraft 3 and i love the game - never had such problem before and i could even run the game with my old computer (amd athlon - 512mb ram , 256mb Ati graphics..) and not have this problem.
PS!I've formated my computer 3 times, reinstalled warcraft 6 times (as attempts to fix this) but no luck and the problem still remains...
Thanks a bunch and i'll be waiting for some help then
Edited by HALPMEPLOX, 11 May 2009 - 03:27 PM.