How do you install a printer on Windows XP Professional without inserting an Install CD?
My computer (Dell Laptop) has a printer connected to it through a USB plug, but I'm having trouble getting the operating system to fully-accept & recognize the printer without a XP Install CD, which supposedly has a missing .DLL file, which is required for my printer to function.
When I try adding this printer (HP LaserJet 6L) to my copy of XP Professional SP3. It still doesn't work because it's missing this .dll file: PCL5ERES.DLL. (I have that file saved on my desktop, rather than on CD). Each time I try to add that printer, I get a message/window which requests me to insert the XP Pro Install CD, which I do not have with me because this computer came with no Install CD(s).
Thanks for your kindness & help, in advance. Please assist me, in regards to this problem.
(If you would: please review the screenshots (below) & keep in mind that my printer was
not
completely added, even though I reached the last step in the "Add Printer Wizard". As soon as I reached that step, I got a message requesting me to get an install CD just so I can find a missing .DLL file (PCL5ERES.DDL). Please keep in mind that my computer was bought used, and without any of it's original CDs).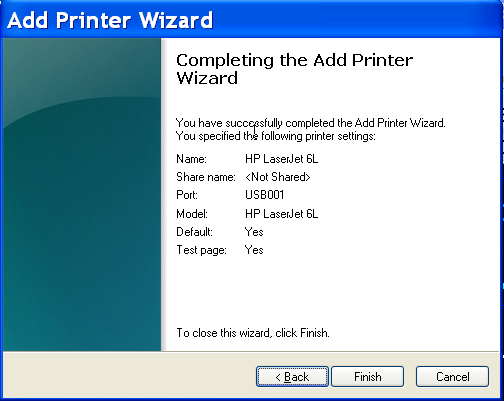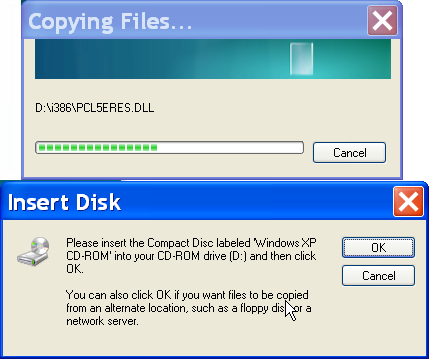 Edited by NewsAndHistory, 06 May 2009 - 02:56 PM.