Hello!
Recently i've encoutered with this dllhost.exe - Virus , it triggers only when i run 'Warcraft 3' application..at this point i tab to windows and run Task Manager
(For those of you who don't know what Warcarft 3 is - It's a game made by Blizzard Entertainment)
Task Manager: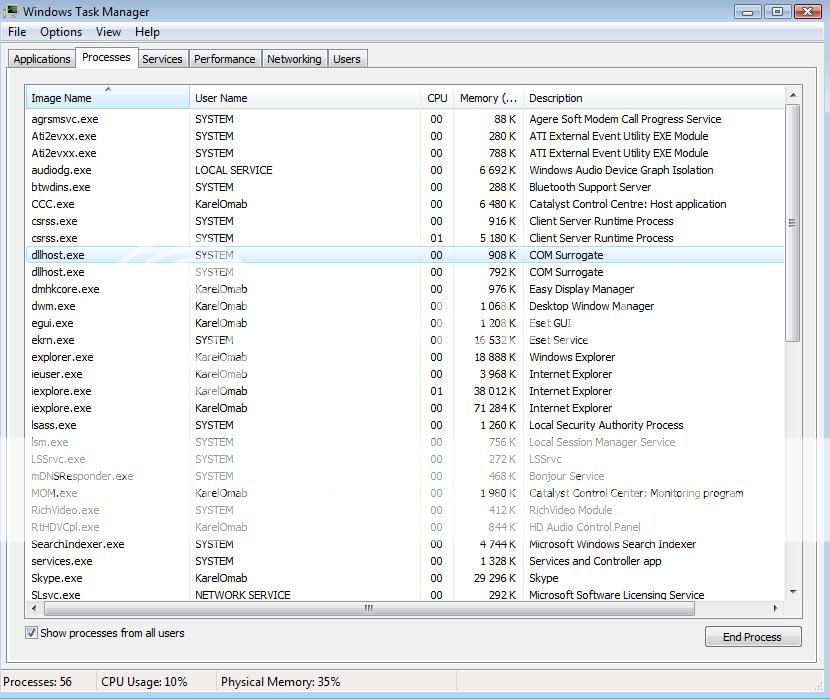 Now this dllhost.exe program makes my computer's CPU usage go very high , top moments are +90%....
I get this message when i try to close it in Task Manager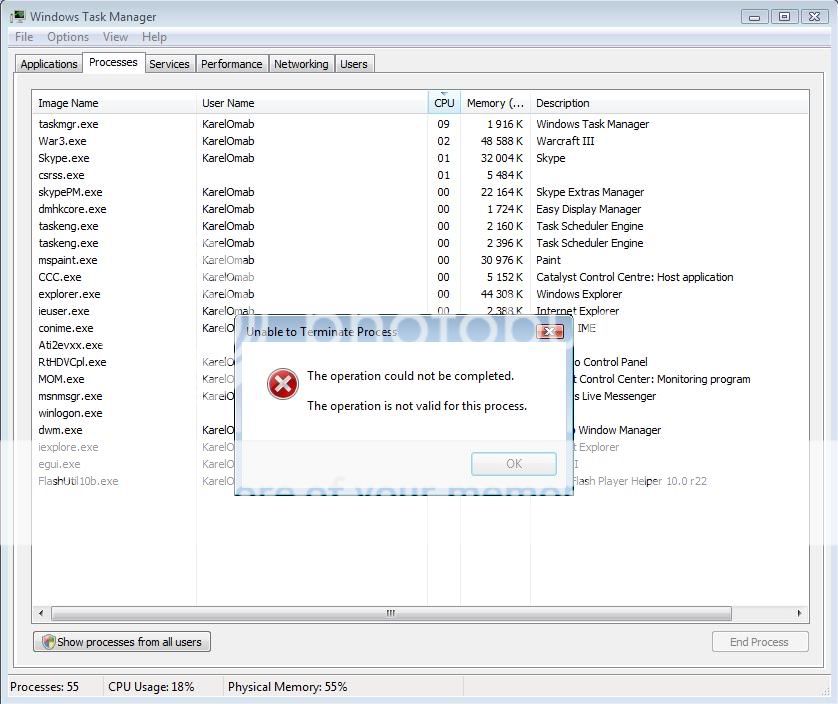 After that error it closes the dllhost.exe and when i tab back to Warcraft 3 then it comes back again and when i close it it comes back AGAIN..its an endless cycle...
I've ran Eset NOD32 Antivirus version 3.0.684.0 Business Edition - it didn't detect it
I've ran stinger (if i remember correctly it was a prog. by McAfee) - it didn't detect it.
I've ran Ad-Aware 2007 Full Scan on my computer - it didn't detect it.
I've uninstalled Warcraft 3 and all the files in the directory - it didn't delete the virus (bcuz after i installed wc3 and its still here)
Now i'm out of ideas on what to do , i haven't tried AVG nor McAfee antivirus scan because i doubt they will detect it and i don't wanna reinstall Windows since it will take eternety to install back all of the soft i have.
Can anyone help me please, i hope the info i've provided can give you guys clue about the virus and i hope we can work this problem out :]
Thanks a bunch!
Edited by HALPMEPLOX, 01 May 2009 - 08:29 AM.