Hi, I recently installed Vista Ultimate x64. I have a 29GB partition for Vista right now.
First it was only a 20GB partition and I had 3.5GB free space, the next day I was down to 230MB so I re sized my partition and increased it to 29GB, it showed I had 6.9GB. This morning, it shows I have 1.3GB left. So in 2 days, I lost about 12GB of space.
From properties it shows I have used 17.5GB. I ran TreeSize and it shows a weird folder, name [File] in my C drive that has the other 12GB. I can't open the folder, gives me error: C:\ Class not registered. It doesn't even have a folder icon. See photo of TreeSize for what I mean. Anyone know what the folder is and/or know how I can recover that space back?
I have tried the system restore solution, but there was no system restore point. I used vssadmin but there was nothing there.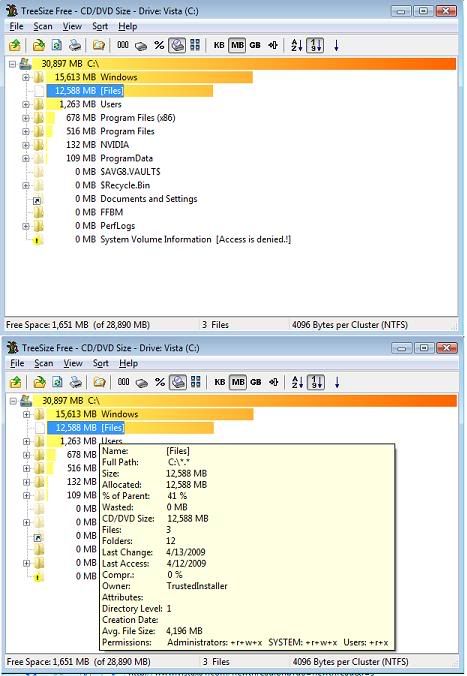 Edited by Lazyworm, 14 April 2009 - 12:19 AM.