Not always but often it takes up to three tries to start IE. It freezes on start up with only a tab that says "connecting".
X button presses but doesnt work. the only way to end it is the Three Finger Salute and try again. It usually works on the third try. Other symptoms when it does work are general sluggishness (not just in connection speed but doing simple things like scrolling navigating back etc) and 100% CPU usage when clicking on any links.
Interestingly the Task Manager shows *two* IE's running (when It locks up not when running normally). Here are some screen shots.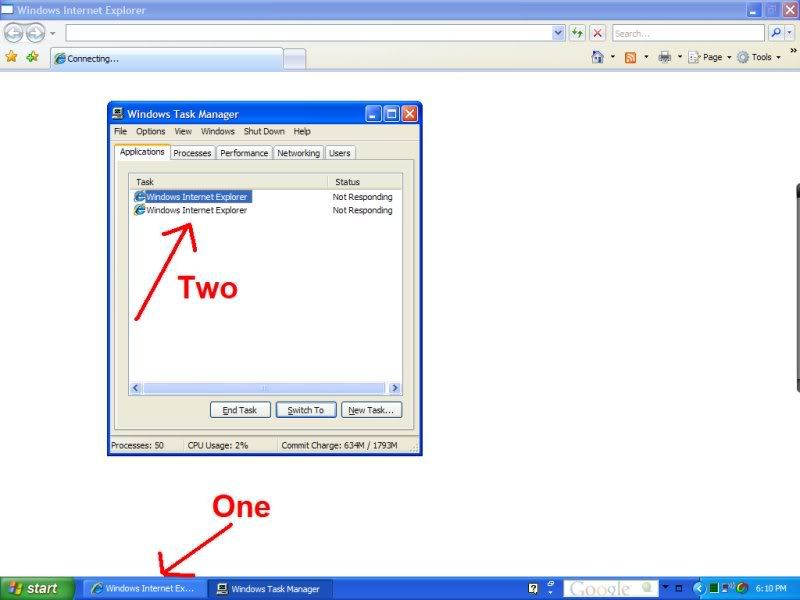 Here is the error report it sends.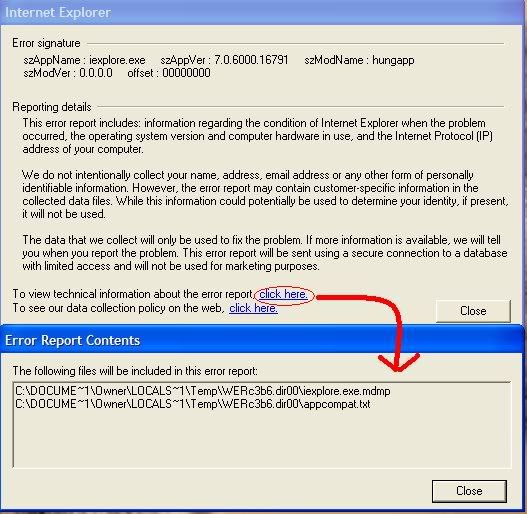 Here is the HJT scan
[OOPS didn't see the 'No HJT files' sign]
I have SB SnD with TeaTimer running and a scan turns up nothing spectacular.
It doesn't really *act* hijacked doing things like going places I didn't ask it to. Its more what it doesn't do.
Oh and, Win XP Home, IE 7.0
Thanks for your help.
Edited by BarrettM107, 29 March 2009 - 06:35 PM.