Hi, when I am doing something on the computer, the computer just re start by it self when ever it wants.
I cleaned the gold parts on all the hardware with contact cleaner, but it kept doing it. The last time that it happened, a blue screen with white words came and gone, it doesn't let you read it. When it restarted the following error popped up.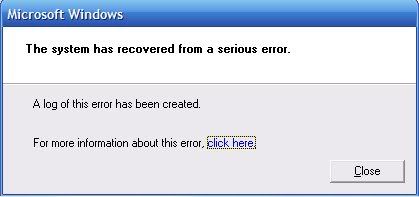 Then I clicked on 'click here' and another window popped out, which the below image

Again I click 'click here', output:

Any ideas what should I do, so i wont lose any more of my work.
Thanks for reading.