I have had this issue since I installed a HP wireless printer server 2101nw. So the easy route is uninstal,l but life is never easy so.
Info off the blue screen is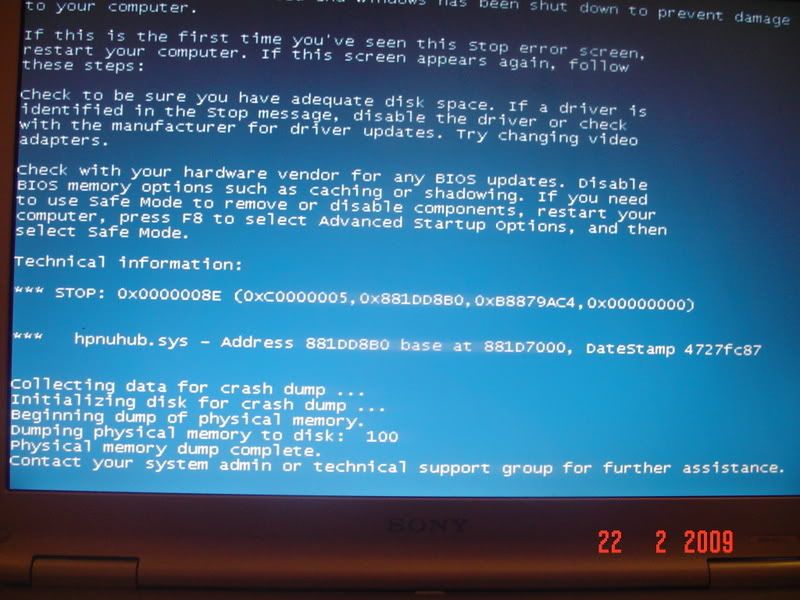 I have emailed HP but I'm not holding out much hope as when I have googled and looked on HP's forumthere doesn't appear to be any other similar faults.