My problem started a long time ago, maybe a year. I have not taken action until now when it is annoying me too much.
I've tried to fix it by running some vista tweaks, and running some virus scans and such. Both have been unsuccessful and i have not been caught with any viruses.
There are NO error messages,
loads, makes a process, but never opens.
My specs are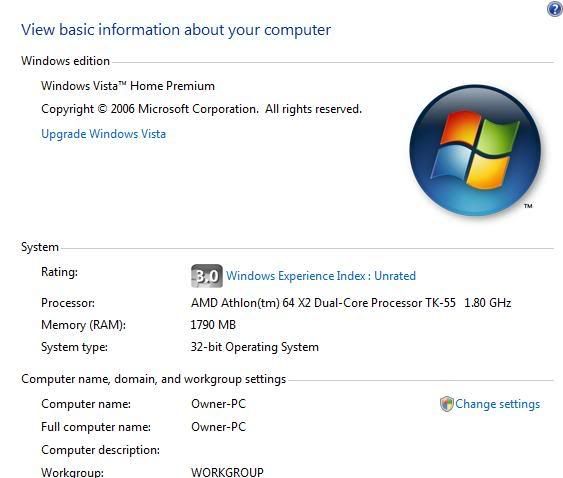 Summary: My problem is that my control panel WILL NOT OPEN. I have tried for a long time to get it to work. I try to open it, and it loads, but never opens up. My task manager looks something like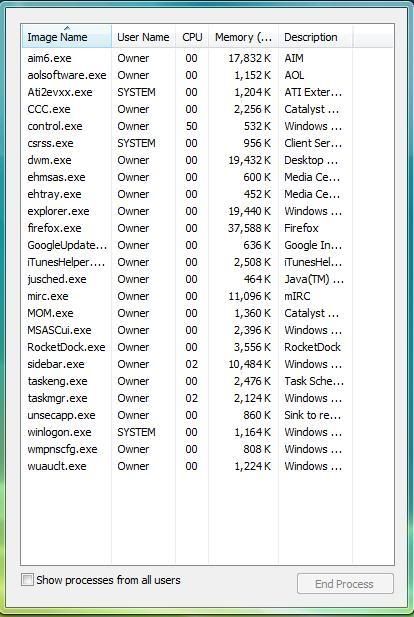 I am requesting assistance from my fellow vista users. Thank you beforehand, purerange899.
Edited by purerange899, 19 February 2009 - 11:33 PM.