Help!
I recently bought a new laptop, and so I passed my nearly eight-year-old desktop computer to my dad (who only uses it to play solitaire...lol.) Anyway, the first order of business was to move the behemoth to his place.
It was an easy move, and after hooking everything back up, everything worked fine.
Until tonight.
When the computer was turned on tonight, the monitor is completely black -- except for one line at the very top of the screen. I took a picture, because I'm not sure I'm describing it very well: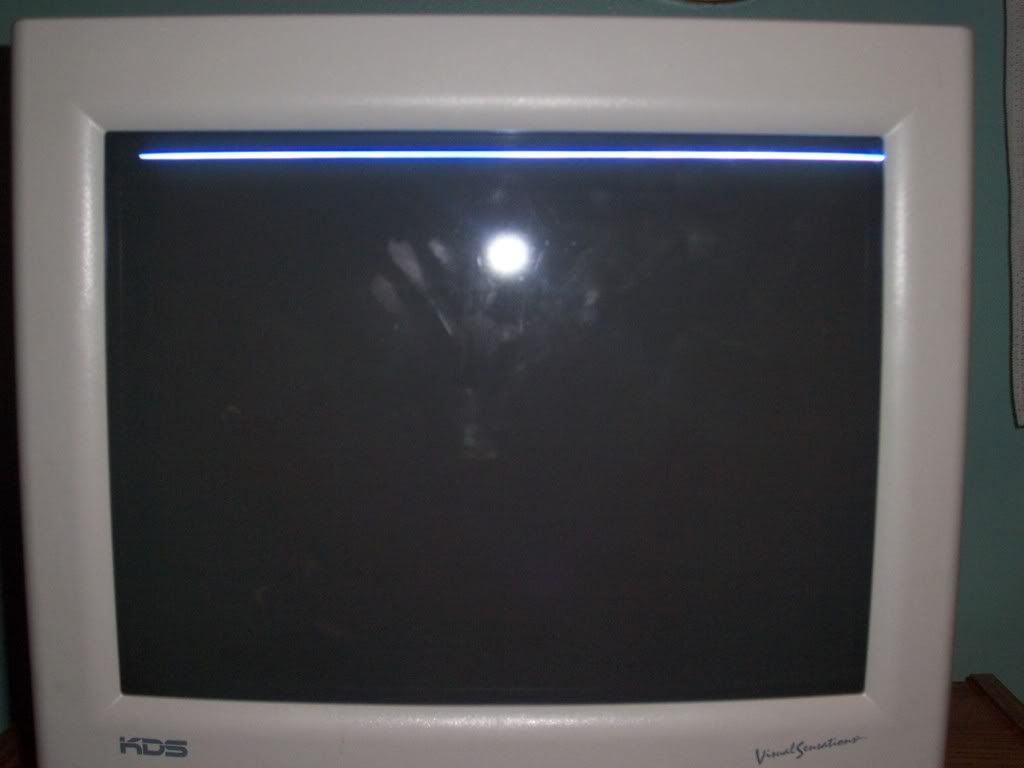 I've tried everything I could think of. I even tried plugging everything into a surge protector because I thought maybe the power bar it was originally plugged into didn't have enough juice to power the CPU and the monitor -- but nothing changed. I have run out of ideas and I am fast coming to the conclusion that my poor monitor may simply have reached the end of its life cycle.
Can anything be done? Or is it a matter of biting the bullet and realizing that my monitor is a lost cause?