Hi all.
I've read
miles
of advice about this problem, and how to fix it... but none of it works.
Clicking 'Remember' doesn't work.
Deleting cookies, and Username and Passwords doesn't work.
Opening Internet Options and deleting the whole lot doesn't work.
Firefox's own Autologin doesn't work.
The only thing that's ever worked is Roboform's auto login utility.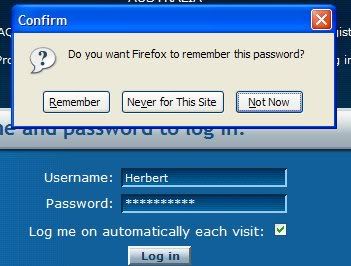 Edit: Moved topic from XP to the more appropriate forum. ~ Animal