I wanted to put in a smaller IDE laptop hdd into my laptop for some reasons. Well I opened up the HDD compartment and found that there was this black thing covering the pins of my HDD and converting it to something. All I have to do is push down on the HDD to make it go in the slots. The "Pins" are interlocking. Here are a few images. Maybe my laptop is not IDE? I can take the little black converter thing and put it on the other IDE HDD
Laptop itself:
HDD with connector on: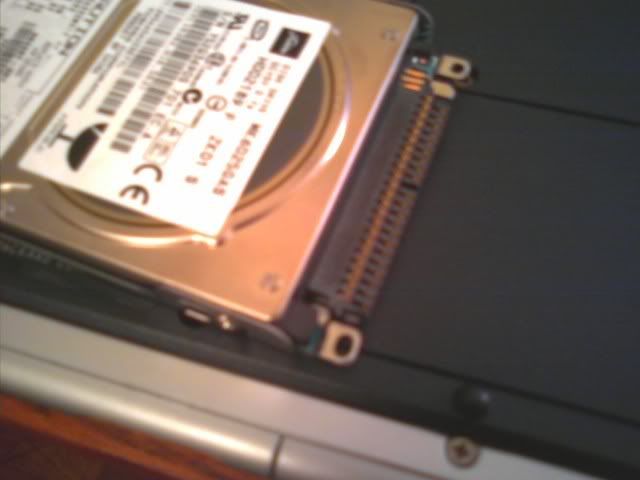 What is this device?