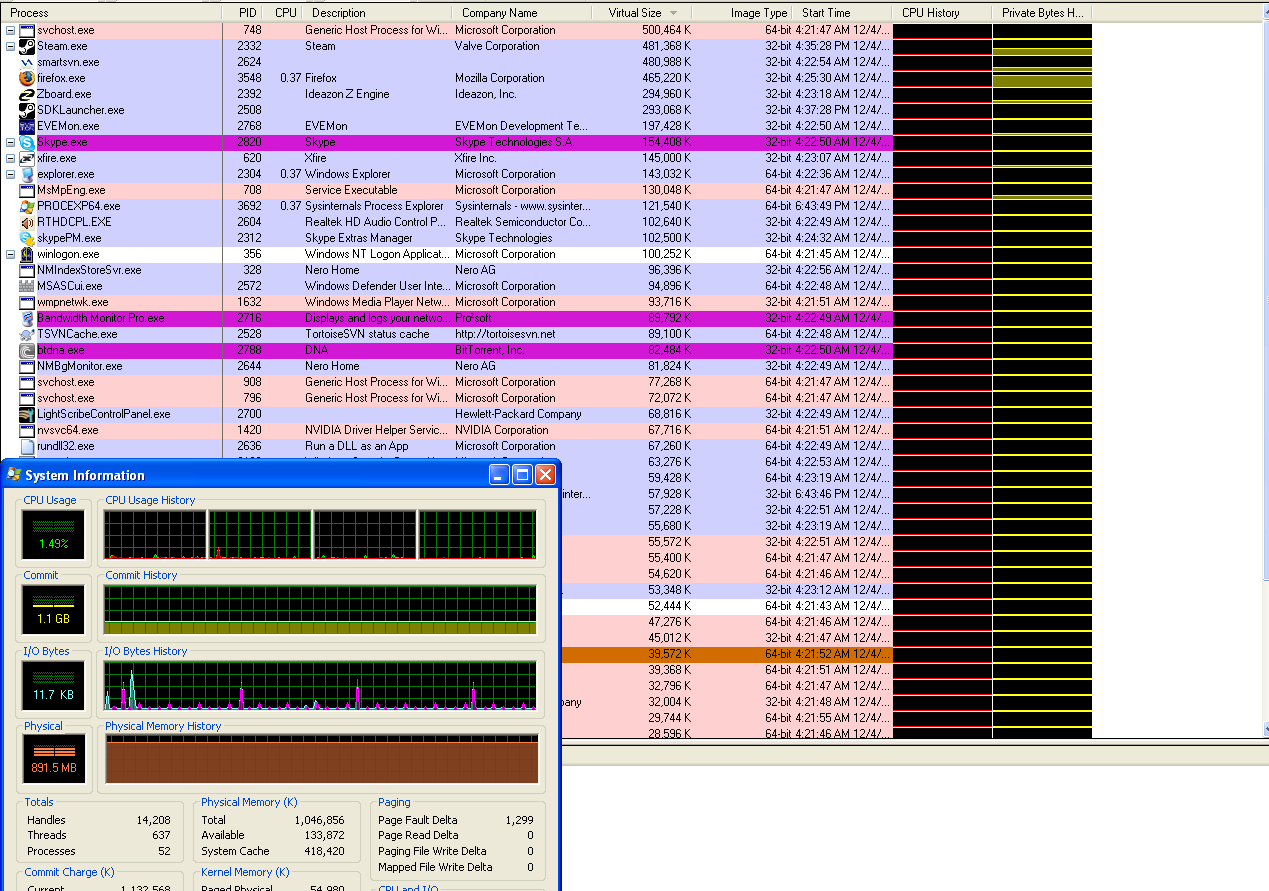 Ok, I have windows XP professional 64 bit.
That picture was taken shortly after a boot up.
I used to have 3 gigs of memory, but I had to recently remove 2 of them, which wasn't a problem back when I originally had 1. These programs using that kind of memory were not a problem before, but now I can barely run any programs.
Before installed the extra 2 gigs, memory usage was normal. After I installed it the memory usage went up to where it is at now, and it really didn't affect me.
I have tried all kinds of stuff but it from what I have read it seems the only way you can limit the memory usage is if its programed into the software in the first place. Otherwise its going to take whatever it damn well pleases.
I understand that virtual memory is not the same as physical memory, but take a look at my physical memory in the corner before you say anything about it.
Also I understand that I have allot of unneeded programs running, but even if I cut them all out, it only leaves me with around 550mb left, which is making very difficult to run programs like Maya, Photoshop, and 3DS.