Howdy,
When I have several tabs open and decide to close one by clicking on the red X in the tab, I get disconnected from the Internet. It happens about 75 % of the time when I try to close a tab.
For instance (please see screen shot below) if I clicked on the X in the tab next to Bleeping Computer the window will close but a few seconds later all the tabs would close and I would be disconnected from the Internet.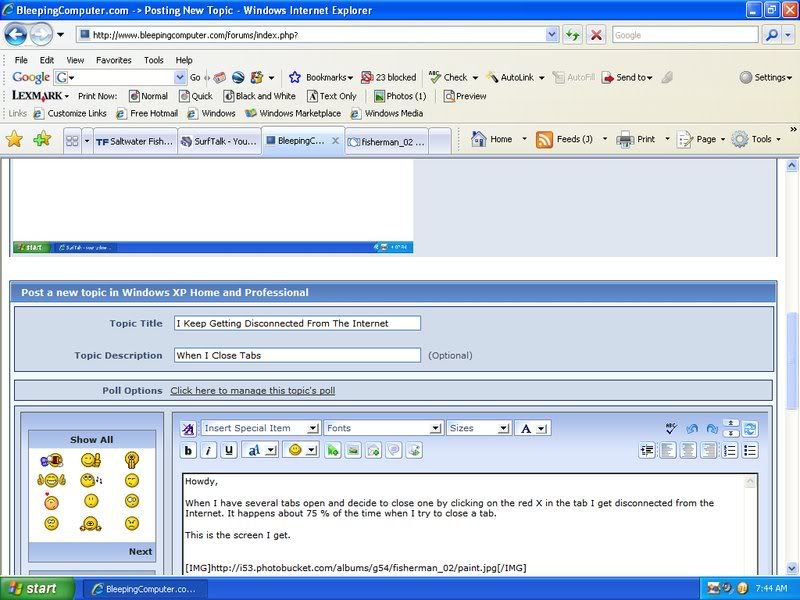 This is the screen I get a few seconds after closing out a tab.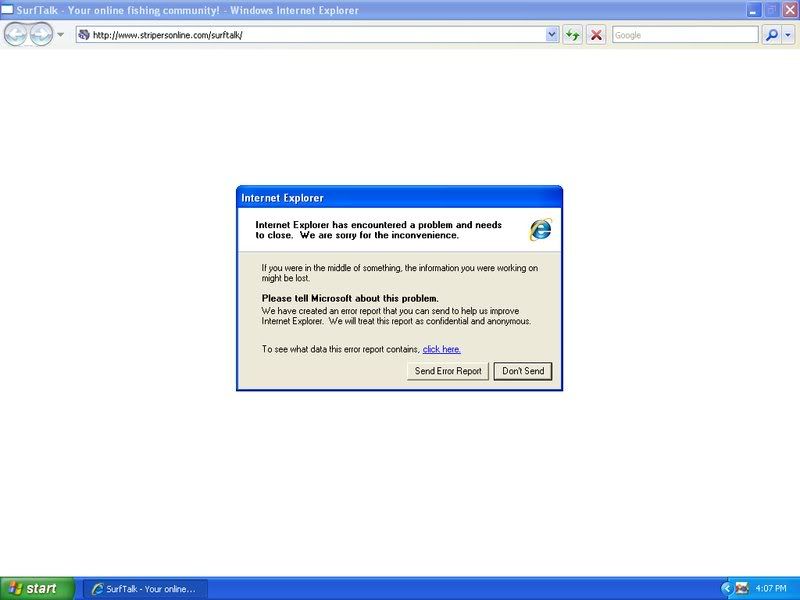 Any advice ?
Thanks for your time,
Dennis
XP Home, IE-7, SP-3
Edit: Moved topic from XP to the more appropriate forum. ~ Animal