Guys I need help regarding my computer. I think my computer was infected by malwares. I asked for a professional assistance maybe a week ago. He formatted my CPU and I thought it was ALL alright. He told me that my newly formatted CPU has an anti-virus (kaspersky). When I've used my computer, something pop-out and told me that a spyware is currently attacking my system. I ignore the message knowing that I have my ant-virus at my computer. After a couple of days, my computer was not working well, then I've found out that the kaspersky was not a license one. So I decided to install a new anti-virus. (I saw a pop-up menu that lead me to anti-virus 2009) but unfortunately, its asking me my email and the license number. I don't have it so I asked my friends' opinion. He told me to install Eset Smart Security. He removed the kaspersky and replace the Eset. But the pop-up message regarding the spyware and trojan was not yet remove. I've already scanned my computer for almost five times. But it doesn't found anything. But there's a pop-up message from the Anti-Virus 2009 that my computer is being attack by a trojan.
Anyone right here experience this exact problem? I also need some advice on what is the best anti-virus (FREE) in the net right now? and how can I remove the trojan and the spyware in my computer. I'm hoping for your help. I'll appreciate all your suggestions and help on how can I solve this problem.
Pop-Ups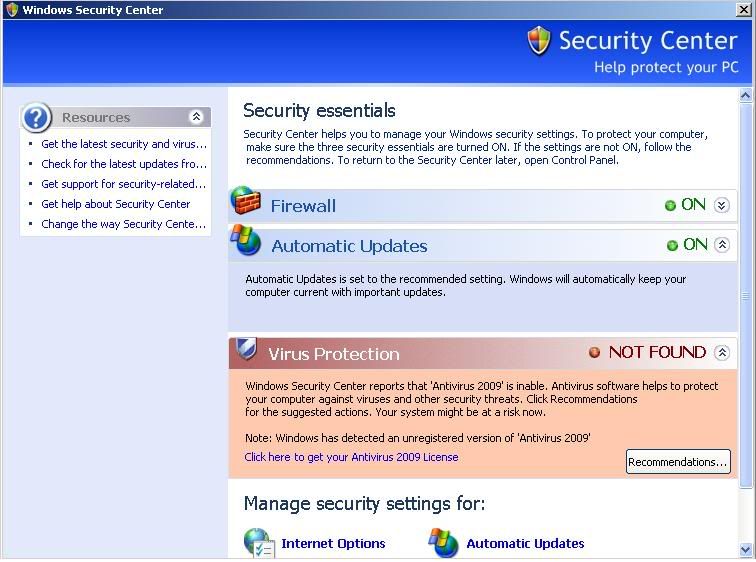 Thanks
By the way... the spyware's name is SPYWARE_MONSTER.FX_WILD_0x00000000. The screen will suddenly turns blue and displaying the malware's name.
Edited by 7blackroses, 05 November 2008 - 05:20 AM.